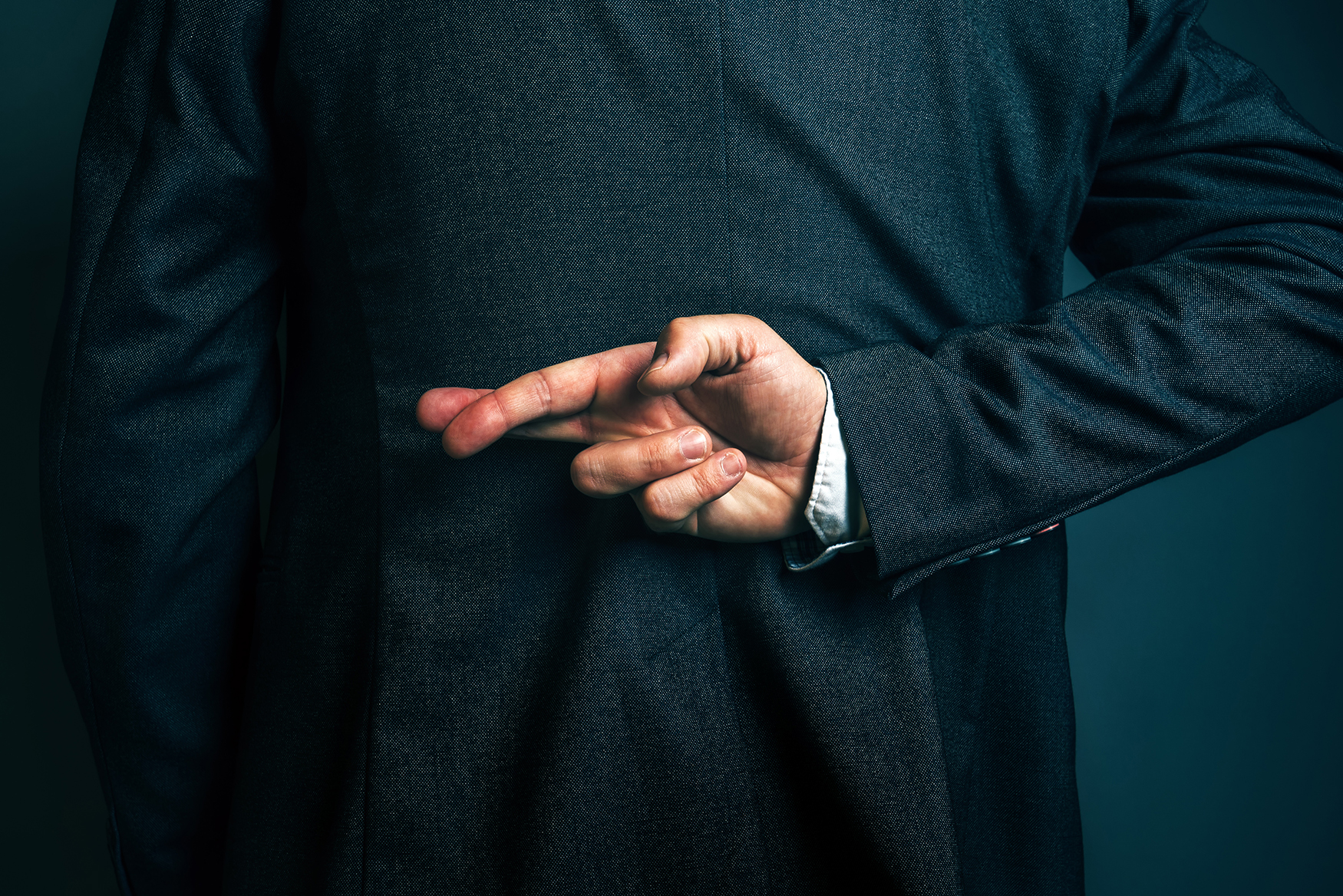 Small lies tend to turn into bigger ones and desensitize the brain to dishonesty, where certain areas of the brain respond less to the negative emotion, according to a study.
New research by University College London, funded by Wellcome and the Center for Advanced Hindsight and published in Nature Neuroscience, provides the first empirical evidence that self-serving lies gradually escalate and shows how this happens in our brains.
During the experiment, the team scanned participants' brains while they took part in tasks they could lie for personal gain. It was found that the amygdala—a part of the brain associated with emotion—was most active when people first lied for personal gain. But the amygdala's response to lying declined with every lie while the amount of lies escalated. The researchers concluded that larger drops in amygdala activity predicted bigger lies in the future.
The study included 80 volunteers who took part in a task guessing the number of pennies in a jar based on a big picture of it on the computer screen. They were asked to send an estimate of how much money was in the jar to an unseen partner who saw a smaller picture of the same jar. The volunteers were serving as "financial advisors" advising a less informed client what investments to make. The researchers gave people different incentives to lie. For instance, intentionally overestimating the jar's contents was rewarded with a bigger cut of the money. As the experiment continued, people started embellishing their estimates, which caused strong amygdala responses. As their exaggerations escalated as the experiment went on, their amygdala responses declined.
"What decreased was the sensitivity to dishonesty – this was very specific to the exact amount someone lied, and it was detected only in the emotional network, not elsewhere," said Tali Sharot, Ph.D., senior author and associate professor of cognitive neuroscience at UCL Experimental Psychology, in the study.
This research could be interpreted on a much bigger scale: from politics, to court testimony to Ponzi schemes.

"When we lie for personal gain, our amygdala produces a negative feeling that limits the extent to which we are prepared to lie," said Sharot in a statement. "However, this response fades as we continue to lie, and the more it falls the bigger our lies become. This may lead to a 'slippery slope' where small acts of dishonesty escalate into more significant lies."
So does this study then paint a bleak picture of humanity? Not necessarily, according to Sharot.
"Our data also shows a positive side of humans. First, people were much more likely to lie when it also benefited someone else rather than just themselves. Second, people could have lied much more than they did, but did not, and lost money for it," she said in the study results.