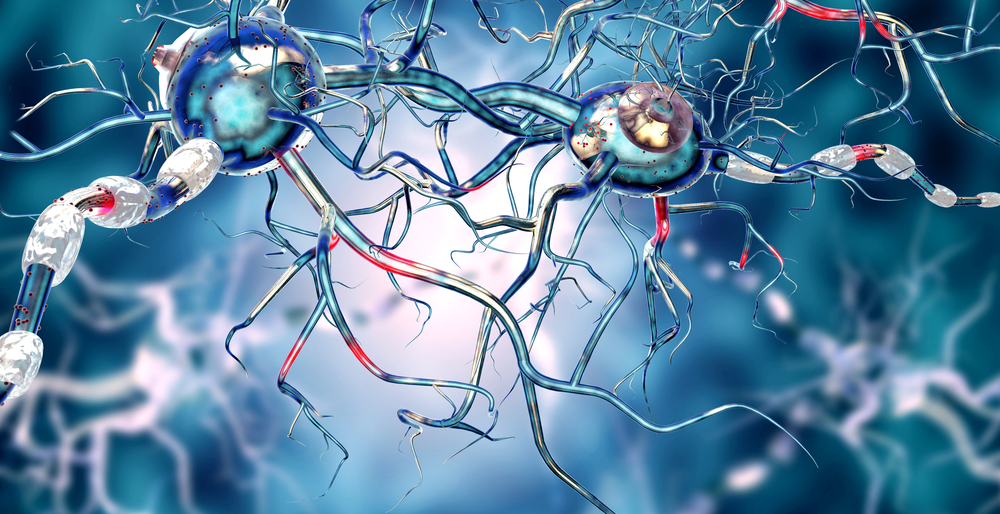 New technologies may be on the way to better help doctors diagnose and treat patients with neurological diseases.
Researchers from the National Neuroscience Institute (NNI) and Nanyang Technological University, Singapore (NTU) have come together to develop several new technologies, including an artificial intelligence system that can accurately identify types of traumatic brain injuries from computed tomography (CT) scans.
"Innovation occurs at intersections of disciplines, knowledge and expertise," associate professor Ng Wai Hoe, Medical Director of the National Neuroscience Institute, said in a statement. "Doctors have a deep understanding of clinical needs from their everyday interactions with patients.
"Our unique collaboration brings these medical needs to engineering laboratories—an environment where imagination is encouraged in the form of technological advances and capabilities."
The researchers also plan to develop a computer algorithm for more precise identification of tissues during brain surgeries, which aim to restore the neurological functions of patients suffering from various conditions including Parkinson's disease.
A new fellowship program—managed by NTU's Institute for Health Technologies—will see up to two neurosurgical residents at NNI work full-time with NTU professors on campus, with each resident receiving $100,000 to complete and commercialize these projects.
The program was designed to foster a relationship over the next three years between medical practitioners and engineers through annual fellowships and student attachment programs.
"The rapidly ageing population will lead to a significant rise in neurological diseases globally," Hoe said. "By harnessing the power of the human brain, neurotechnology can provide solutions to revolutionize the treatment of brain disorders.
"This partnership has great potential to be an innovation launchpad for neurotechnology."
A student attachment program aimed at grooming multidisciplinary scientists will also be introduced, giving students an opportunity to widen their engineering knowledge into medical practice, gaining first-hand exposure to various aspects of clinical medicine by interacting with neurosurgeons.
Professor Lam Khin Yong, NTU's Chief of Staff and Vice President for Research, said the new technology will assist the next wave of doctors.
"This collaboration creates a unique multidisciplinary research environment by integrating healthcare with both medical and engineering expertise from NTU's Lee Kong Chian School of Medicine and College of Engineering," Yong said in a statement. "This will not only nurture next-generation doctors armed with a multidisciplinary skillset to meet Singapore's healthcare needs, but also enhance medical technologies to diagnose and treat neurological conditions more effectively."
In Switzerland, additional technological advancements are making an impact in the treatment of neurological disorders.
Researchers from the National Centre of Competence in Research Robotics at École Polytechnique Fédérale de Lausanne (EPFL) and at the Lausanne University Hospital in Switzerland, have developed an algorithm to help those paralyzed by a neurological disorder or injury. The algorithm helps a robotic harness facilitate the movements of patients, enabling them to move naturally. This new technology could help patients regain their locomotor skills
A variety of neurological disorders including stroke, multiple sclerosis, cerebral palsy, can lead to paralysis. Currently, people with motor disabilities rehabilitate by walking on a treadmill with the upper torso being supported by an apparatus. However, this can be either too rigid or does not allow the patient to move naturally in all directions.
Locomotor rehabilitation requires helping the nervous system relearn the right movements, which is difficult due to the loss of muscle mass in patients, as well as train the neurological wiring that has forgotten correct posture.
The researchers designed the algorithm to overcome these obstacles. The robotic rehabilitation harness was tested on more than 30 patients and markedly and immediately improved the patients' locomotor abilities.
The harness—called the smart walk assist—is a body-weight support system that manages to resist the force of gravity and push the patient in a given direction to recreate a natural gait and movement that the patient needs in their everyday lives.