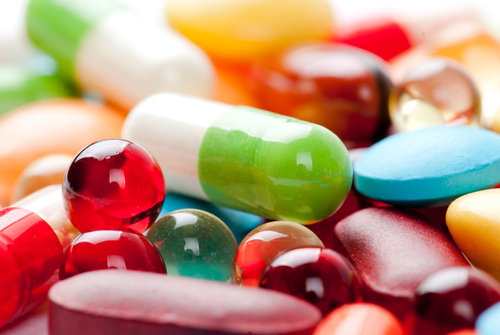 Science is fuelled by data, thus proving the validity and reproducibility of data is an integral part of scientific discovery. To improve the validity of data, organizations are trying to reduce and integrate the number of systems they use, and increasingly they are implementing automation strategies.
Automation in the laboratory has been around for decades, but historically accessibility and ease of use was reserved for high value processes. One example, in the pharma industry, is using liquid handling robots to improve reproducibility and increase the validity of data in high throughput screening (HTS). This is because automated systems are less likely to have variances in reagent quantities and HTS is a fairly consistent and repetitive process.
With advances in technology and software, automation has become more accessible and more organizations are investing in automation strategies to improve their operations and services.
By automating processes and streamlining data capture, organizations reduce the number one cause of error in a process – humans. A common cause of deviation stems from transcription errors – humans transcribing data from one system to another, typically via a paper-based system. By reducing the level of human interaction with data and opportunities for researchers to unintentionally input incorrect data, organizations will increase their validity and compliance.
Automation and compliance
The pharmaceutical industry recognizes the value of automation. On May 16, The International Society of Automation (ISA) invited top pharmaceutical executives to their Food and Pharmaceutical Industries Division (FPID) Symposium to explore and examine solutions to automation challenges in food processing and drug manufacture and distribution. Organizations learned the importance of protecting the validity of data generated and, in a regulated environment, that deviations from processes should be investigated and removed.
Automation improves compliance and minimizes deviations by connecting instruments to electronic systems, so users don't have to manually enter data. Business logic and rules can be used to create processes so data is automatically populated and fed into a central system in a format that makes it easier to be analyzed.
The increase in outsourcing to contract research organizations (CROs) has added complexity and risk to compliance. The Micro Therapeutic Research Labs incident in March 2017 highlighted the necessity for pharmaceutical organizations to ensure the data associated with their organization – including data produced by a third party – is compliant with industry regulations. By automating processes and embedding rules, organizations can ensure the data produced, and associated with them, is compliant. From a regulatory perspective, automation is a positive step to improving compliance.
Certainly, the cloud has been fuelling this trend. But moving data from on-premise systems to cloud systems can raise encryption and security concerns among organizations – concerns often unfounded, when properly addressed with the help of an experienced tech partner.
Automation and security
Many organizations believe the cloud is less secure and a barrier to automation. That's not necessarily the case – but it all depends on the system. For best practice, cloud-based software needs to have appropriate security protocols and the right APIs to facilitate integration and automation.
As the pharmaceutical industry becomes more comfortable with the idea of cloud-based software and adoption increases, organizations also need to invest more time into vetting their technology partners to ensure they select the most secure solution. For example, a provider that has a track record in regulated and complaint environments is a form of guarantee. In fact, it implies that the technology stack has been tested multiple times.
Organizations are also aware of the data security challenges around moving and transferring data, but more education on the options available to address these concerns, such as encryption, is needed. Generally, there are two stages in the data transferring encryption process that organizations need to be aware of – these are data encryption in transit (data being transferred via a network that potentially could be intercepted) and data encryption at rest (inactive data that is stored physically in any digital form). Encryption at both levels is critical to protect an organization's data.
Security has never been more important. Especially now that cloud computing has abstracted the concept of the server and users can log in and use the data from various servers and locations. This so-called "server-less computing model" sees the cloud provider dynamically managing the allocation of machine resources. It also bills users based on the amount of resources used rather than pre-purchased – with everything hidden from those in charge on managing the data in the back end, e.g. developers.
Organizations must research the technology vendors and the software available to see how they can improve operations by integrating innovative automation strategies without comprising security.
Vendor vetting
Organizations need to use the tech available to them to automate specific processes and ensure security and compliance. So, what should they consider when looking for the right tech partner?
When conducting research into technology vendors, pharma organizations should first identify what aspects of their operations can be automated and will produce the most return on investment. Once this is established, organizations should research which vendors offer the best solutions to their identified challenge. It's important to ensure that any new technology will fit into the IT ecosystem and facilitate the level of automation required by that system.
Pharma organizations need to create a checklist of essential criteria and certifications that potential vendors must have. This will streamline the selection process and ensure their organization only partners with established and comprehensive vendors. Organizations looking to take advantage of the cloud's reduced total cost of ownership, fast onboarding process and regular upgrades should include cloud-specific certifications in their checklist. Organizations looking for a cloud-based vendor to help execute their automation strategies should check that potential vendors have validated systems and certifications, such as ISO27001 or SOC 2.
Despite being an old concept, automation and the extent of its adoption is at its highest peak in the industry. Therefore, pharmaceutical organizations need a better understanding of its benefits and ensure they have a stringent automation strategy in place to guarantee they partner with the best technology provider that can deliver business efficiency without compromising security.