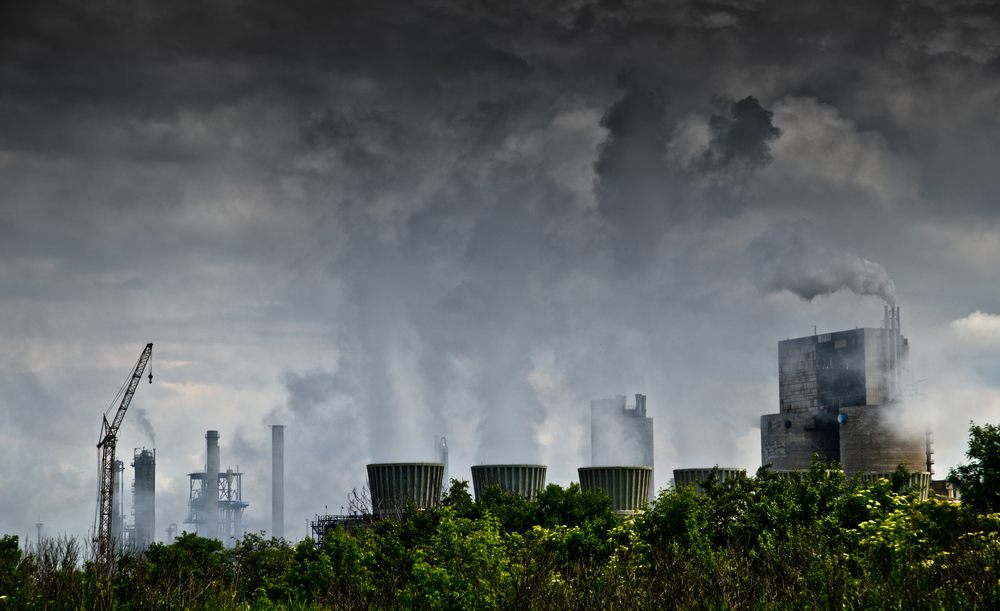 Small magnetic nanoparticles that form from air pollution could play a role in causing neurodegenerative disorders like Alzheimer's disease, according to a new study.
A research team from Lancaster University studied the brain tissue of 37 subjects ranging in age from three to 92. The participants came from Manchester, England or Mexico City, Mexico. Residents of both regions were subjected to high levels of particulate pollution, reported Newsweek.
Spectroscopic imaging analysis of these patients samples found an abundance of magnetite nanoparticles, which have a smaller and rounder appearance when compared to magnetite that is naturally produced.
"The particles we found are strikingly similar to the magnetite nanospheres that are abundant in the airborne pollution found in urban settings, especially next to busy roads, and which are formed by combustion or frictional heating from vehicle engines or brakes," said lead author and Lancaster University Prof. Barbara Maher, Ph.D., in a statement.
These nanoparticles can also come from poorly sealed stoves in people's homes or open fires easily entering a person's body through their nose due to its small size. Plus, these particles were accompanied by other nanoparticles containing metals like nickel and cobalt.
Ultimately, the presence of this particular pollutant in a person's brain could kick start the formation of free radicals, wrote The Guardian. This chemical process can cause oxidative cell damage, which is one of the key signs of Alzheimer's disease.
Previous studies have also linked magnetite to neurological damage seen in Alzheimer's patient's brains while an abnormal buildup of brain metals has been considered to be a key feature of the disorder too.
Still, the scientists acknowledge there needs to be more research done in order to strongly verify the relationship between this pollution and the onset of the disease.
"We have not demonstrated a causal link between these particles and Alzheimer's disease but when you consider that magnetite has been found in higher concentrations in Alzheimer's brains and you know that magnetite is pernicious in its effect on the brain, then having a direct [air pollution] source of magnetite right up your olfactory bulb and into your frontal cortex is not a great idea," Maher told The Guardian.
The study is published in the journal Proceedings of the National Academy of Science.