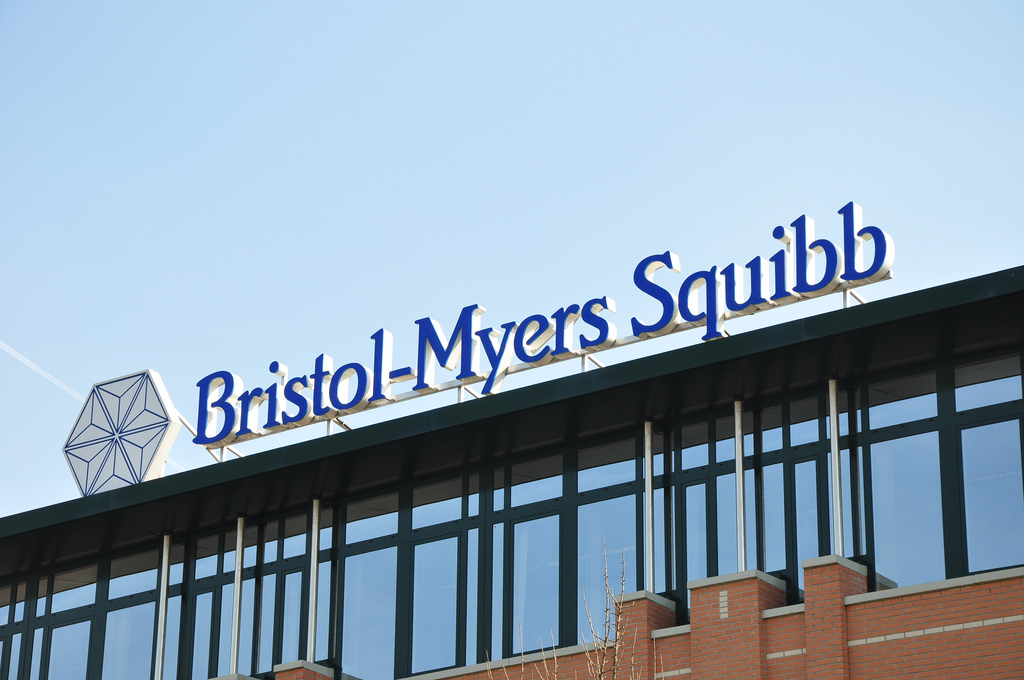 The combination of Opdivo (nivolumab) and Yervoy (ipilimumab) —two immunotherapies developed by Bristol-Myers Squibb —demonstrated improved survival compared to nivolumab alonein patients with previously untreated advanced melanoma in a recent phase III study. However, a significantly higher side effect profile with the combination compared to the nivolumab monotherapy may present barriers to its use.
The study, known as Checkmate 067, was presented by lead researcher Dr. James Larkin, M.D., Ph.D., a consulting medical oncologist at the Royal Marsden in London, at the American Association of Cancer Research (AACR) Annual meeting, which is taking place in Washington D.C. April 1-5.
"Checkmate 067 is the first phase III study to report survival outcomes with the combination of anti PD-1 and anti-CTLA4 therapies," explained Larkin during a presentation at AACR.
Investigators running this randomized, double-blind trial enrolled with 945 patients diagnosed with unresectable stage III or stage IV melanoma. Patients were randomized 1:1:1 in treatment arms with either the combination treatment, nivolumab as a monotherapy, or the control group with just ipilimumab.
Randomization was stratified by BRAF-mutations, metastasis disease stage , and PD-L1 expression and patients were treated until progression or unacceptable toxicity.
Larkin emphasized that this study was not designed to compare between both nivolumab-focused arms.
The co-primary endpoints were progression-free survival (PFS) and overall survival (OS) in the intent-to-treat population. Secondary and exploratory endpoints included response rate along with correlation of PD-L1 with survival endpoints and safety.
The two-year OS rate was 64 percent in the combination treatment arm and 59 percent for nivolumab on its own. In the ipilimumab arm, two-year OS was 45 percent.
After a minimum follow-up of 28 months, median OS was not yet reached in both the combination arm and the nivolumab monotherapy arm.Median OS was 20 months in the ipilimumab arm.
"Overall, the updated progression-free and overall survival results with 28 months are consistent with the primary nine month analysis as reported in 2015," explained Larkin.
Median duration of response had not been reached in the nivolumab plus ipilimumab arm, while it was 31.1 months and 18.2 months for the nivolumab alone and ipilimumab alone arms, respectively.
In descriptive analyses, meaning the study was not powered for this comparison, patients randomly assigned nivolumab plus ipilimumab had a 12 percent lower risk of death compared with those randomly assigned nivolumab alone.
Safety considerations
Larkin noted the safety profile for the three groups is consistent with earlier experience.
Adverse events were higher in the combination group and the lowest in the nivolumab group. Most selected immune-mediated events were manageable with the majority resolved in 3 to 4 weeks.
Grade III/IV treatment-related adverse events occurred in 58% of patients in the combination group, 21% of the patients in the nivolumab-only group and 28% of patients in the ipilimumab-only group.Larkin said that overall, this data indicated the trial was a positive study that met both of its primary endpoints.
However, Larkin recommended decisions about using this combination as an optimal first line treatment choice should be made on a personalized basis, considering all factors like the still burgeoning research that PDL-1 is a predictive biomarker.
Nivolumab plus ipilimumab-is the first FDA approved immunotherapy combination.