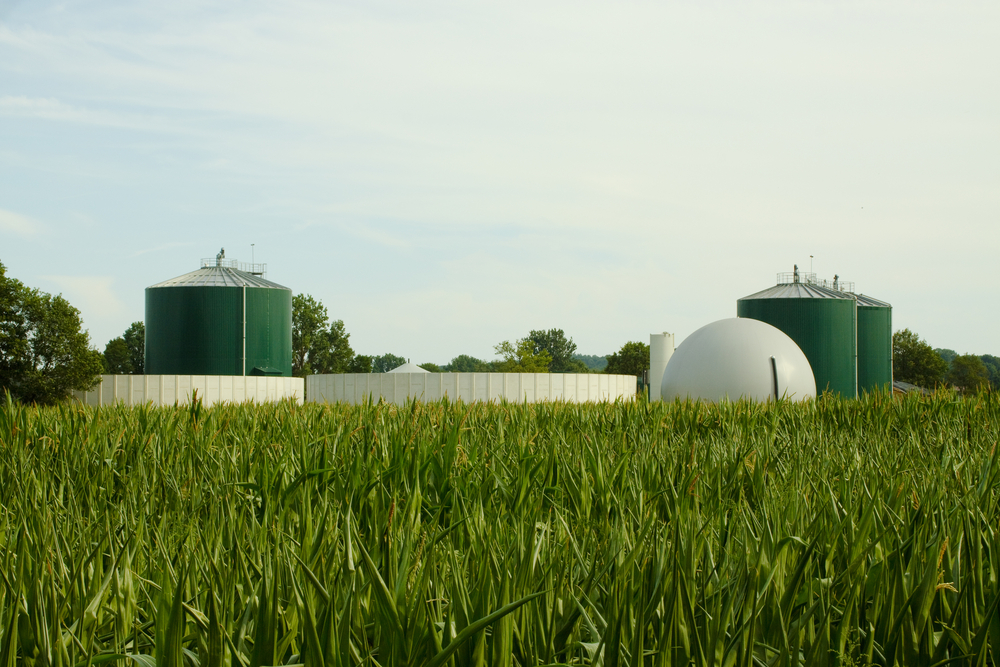 The U.S. Department of Energy (DOE) is investing about $80 million on a selection of 36 research and development bioenergy projects that will enable cost-competitive, drop-in renewable hydrocarbon fuels, bio-based products and power from non-food biomass and waste feedstocks.
The goal of the funding is to reduce the cost of bio-based drop-in fuels to $3 per gallon by 2022.
"The selections announced today highlight some of the most innovative and advanced bioenergy technologies that have the potential to produce new sources of reliable and affordable energy for American families and businesses," U.S. Secretary of Energy Rick Perry said in a statement. "Developing all of our domestic energy resources is critical to keeping our nation prosperous and secure."
The funding is broken down between four separate focus areas: bioenergy engineering for product synthesis, efficient carbon utilization in algal systems, process development for advanced biofuels, and biopower and affordable and sustainable energy crops.
Bioenergy engineering for product synthesis
In the bioenergy engineering for products synthesis area the DOE is allocating up to $28 million for 16 projects that aim to create highly efficient conversion processes to increase the affordability of fuels from biomass and feedstocks. They hope to do this by improving catalysts and new biological systems, identifying ways to better utilize waste streams like carbon dioxide and biosolids and by creating high value co-products that can improve the economic viability of biofuel production.
Part of this focus is a $1.8 million University of South Florida project to intensify biogas conversion to value-added fuels and chemicals. The goal of this project is to establish an economically feasible pathway to produce liquid hydrocarbon fuels from residual biomass resources like forest residues, municipal and agricultural waste.
In the long term, the project aims to advance the bioeconomy by facilitating regional system development for the sustainable production of liquid hydrocarbon fuels from renewable lignocellulose biomass. They also hope to reduce foreign dependence for oil, enhance the environmental quality, spur economic development and enhance the quality of life in a rural economy.
The researchers hope to develop novel catalysts for converting biogas into liquid fuel in a single reactor, rather than the two-step process currently used in the industry.
Efficient carbon utilization in algal systems
In the second focus area, the DOE is hoping a $15 million investment in seven different projects will improve the efficiency of carbon utilization and the productivity of algal systems through either improving uptake or the conversion of waste carbon dioxide emissions or through the development of new, affordable technologies to capture CO₂ directly from ambient air.
This initiative includes more than $1.9 million earmarked for researchers from the Georgia Institute of Technology to capture CO₂ directly from the air and delivery it to photobioreactors for algal biofuel production. The aim of this project is to develop a process to extract CO₂ through ambient air, concentrate it and deliver it to photobioreactors (PBR).
CO₂ provides the carbon building blocks for algae growth and biofuel production to enhance the flexibility for sitting of algal biofuel installations and present the added advantage of a reduced carbon footprint.
The researchers hope to develop a mobile, skid-mounted direct air capture (DAC) system in the first phase that is able to produce a stream of about 98.5 percent CO₂ at a production rate suitable for photobioreactor integration.
For the second phase, the researchers hope to integrate the DAC system with PBRs and develop oxidation-resistant sorbents optimized for DAC processes. In the third and final phase, the researchers hope to optimize the integration with the PBR.
Process development for advanced biofuels and biopower
Here, the federal government is spending up to $22 million on 10 different projects. These projects are for researching integrated processes for the production of biopower from biosolids and cost-competitive, renewable drop-in biofuels and bioproducts from domestic biomass feedstocks and waste resources.
Of the $22 million allocation, almost $2 million is going to the Worcester Polytechnic Institute to research a catalytic process to convert municipal solid waste (MSW) components to energy. Organic components of municipal waste often represent either a low or negative cost feedstock for the production of biofuels.
Challenges to the utilization of MSW include the high moisture content of the organic components, the low quality of easily obtainable bioenergy products, costs and energy consumption associated with transportation and the heterogeneous and time-varying composition of MSW.
The researchers believe that catalytic technology based on hydrothermal liquefaction can overcome these challenges. They plan to use a mild solvent treatment to remove un-reactive components from the biomass fraction of MSW and feed the remaining reactive carbohydrates along with moist food waste to a hydrothermal reactor that is compatible with water loadings of 80 percent or more. The first reactor will aim to reduce the loss of valuable products to the water phase that exits the hydrothermal reactor and the second reaction will further reduce the oxygen and nitrogen content of the bio-oil to improve the stability and other fuel properties.
Affordable and sustainable energy crops
The fourth and final component of the funding plan is up to $15 million earmarked for three entities to conduct early-state research and development related to the production of affordable and sustainable non-food dedicated energy crops that can be used as feedstocks to produce biofuels, bioproducts and biopower. As part of this, researchers from the University of Illinois at Urbana-Champaign have received $5 million to research next-generation feedstocks for the emerging bioeconomy.
The five-year project seeks to provide farm-scale data on the biomass productivity of advanced switchgrass cultivars across South Dakota, Nebraska, Iowa and Illinois. The research team will conduct 14 field-scale trials with machine learning techniques to determine the relative performance and composition of new cultivars compared to traditional switchgrass on land that is marginally productive for commodity crops.
They also hope to develop the best management practices to reduce yield and feedstock chemical composition variability for energy conversion processes and maximize ecosystem services, as well as generate geospatially resolved technoeconomic analysis to quantify opportunities to meet the goal of gasoline that is cheaper than $3 per gallon.
Small field-scale trials will also be conducted to compare the advanced lines of switchgrass, Miscanthus, prairie cordgrass and big bluestem that are not yet commercially available.