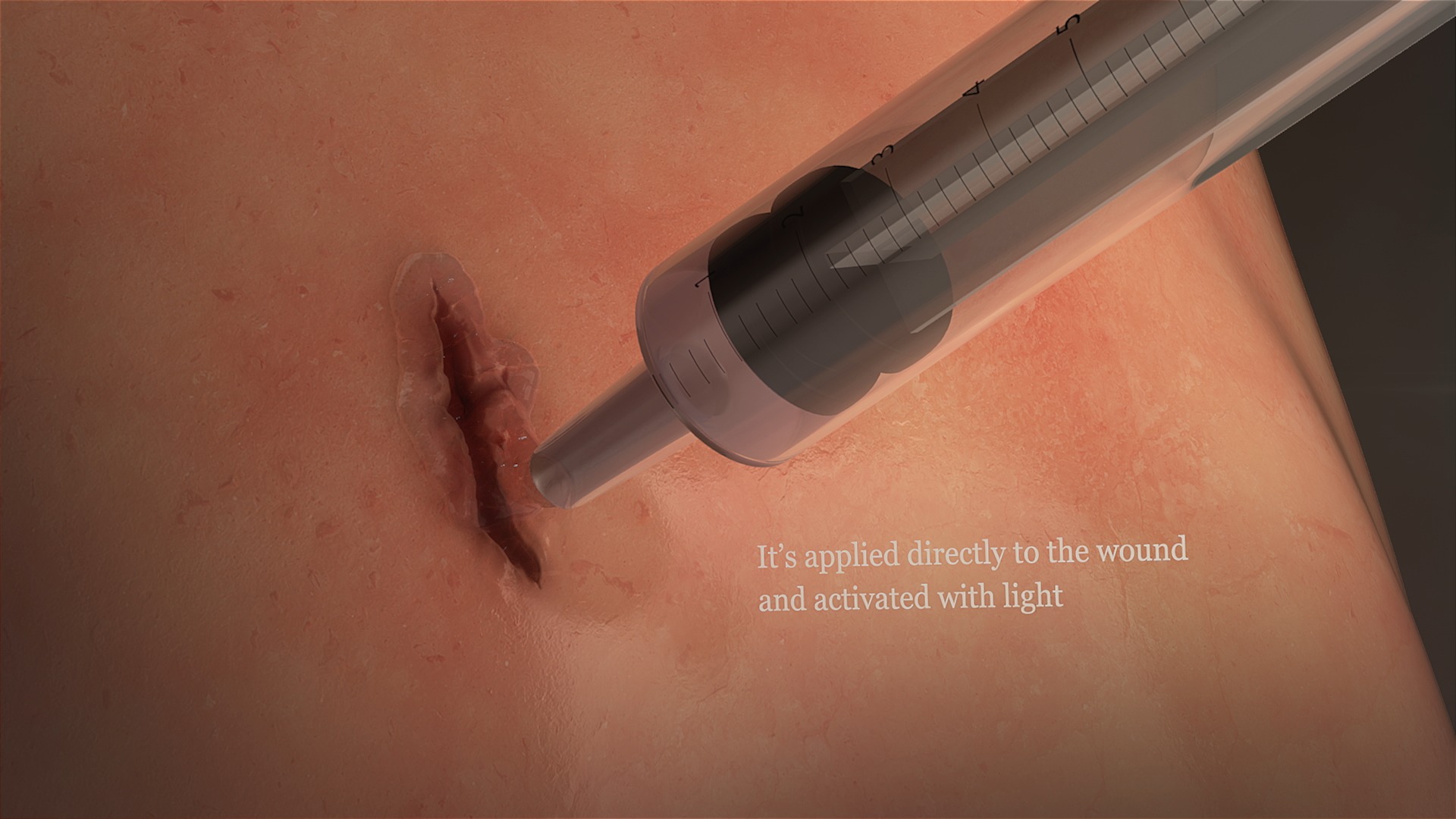 Wounds to crucial organs soon could be sealed in 60 seconds thanks to a new elastic and adhesive surgical glue.
Biomedical engineers from the U.S. and the University of Sydney have developed a new glue that is ideal for sealing wounds in body tissues that continually expand and relax, including lungs, hearts and arteries.
The glue—dubbed MeTro—can also work on internal wounds that are often in hard-to-reach areas and usually require staples or sutures due to surrounding body fluid hampering the effectiveness of other sealants.
"The beauty of the MeTro formulation is that, as soon as it comes in contact with tissue surfaces, it solidifies into a gel-like phase without running away," lead author of the study, Assistant Professor Nasim Annabi, Ph.D., from the Department of Chemical Engineering at Northeastern University, said in a statement. "We then further stabilize it by curing it on-site with a short light-mediated crosslinking treatment.
"This allows the sealant to be very accurately placed and to tightly bond and interlock with structures on the tissue surface," she added.
The glue includes a built-in degrading enzyme that can be modified to determine how long the sealant lasts in order to allow adequate time for the wound to heal.
The researchers successfully tested the gel on sealed incisions in the arteries and lungs of rodents and the lungs of pigs, without needing sutures and staples.
"When you watch MeTro, you can see it act like a liquid, filling the gaps and conforming to the shape of the wound," University of Sydney's Professor Anthony Weiss, Ph.D., said in a statement. "It responds well biologically, and interfaces closely with human tissue to promote healing.
"The gel is easily stored and can be squirted directly onto a wound or cavity," he added. "The potential applications are powerful – from treating serious internal wounds at emergency sites such as following car accidents and in war zones, as well as improving hospital surgeries."
Weiss said that the researchers will now move onto clinical testing for the new technology.