Controlled Environments spoke with Brisco Harward, Director of Technical & Quality Services at Pharma Tech Industries. Brisco recently came to Pharma Tech with more than 25 years of pharmaceutical industry experience, with primary responsibilities ranging from technical support of manufacturing to FDA Quality Remediation. His work with dosage forms, controlled substances, and tropical products span the Rx, OTC, and cosmetic categories. Brisco earned a PhD in Analytical Chemistry from the University of Tennessee, as well as an MBA from Pfeiffer University.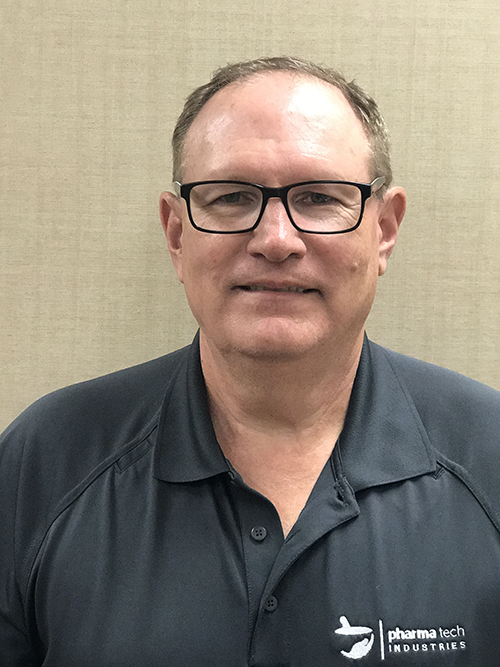 Controlled Environments (CE): What made you decide to pursue your current career?
Brisco Harward (BH): I believe that helping people live better lives is an admirable goal. In the pharma industry, we are trying to discover, develop, and commercialize products that help improve the lives of patients and their families. I believe that this is a great occupation for those looking for a sense of accomplishment and purpose. It has given me a rewarding career, and the belief that I have made a difference.
CE: If you had to do something else for a living, what would it be?
BH: I think that being a teacher would be a good fit for me. I enjoy challenging people (including myself) to think about situations and concepts, and looking at assumptions. This is how science advances. We should be continuously learning and improving, and discovering. Instead of thinking why we cannot do something, turn the question around and ask, "How can this be accomplished?" I get excited when people discover the answer to a challenging situation or circumstance.
CE: What is a typical workday like for you?
BH: That's a good question. When the principles of "leader standard work" were evolving, I reflected on how great it would be to have a "standard day." Much like an emergency room at a hospital, I often get an emerging issue that must be addressed quickly. So you have to be somewhat flexible and adjust your priorities for the day. My focus is often "providing the facts and data so that good decisions may be made." That may involve the status of a process, the testing of a product, or addressing a compliance question. Actually, this diversity makes the day both challenging and exciting.
CE: What would you tell young people if you wanted to encourage them to join your line of work?
BH: Be open to new opportunities. Don't limit yourself to a role or job that you are familiar with or your friends have. The job you may eventually have may not even exist today. Be prepared to take advantage of opportunities as they become available. And don't forget to enjoy the journey as well.
CE: What do you like to do in your spare time?
BH: I enjoy getting outside. This may be camping, fly-fishing, or just playing a game of golf (if I have time). Or just going for a walk. We all need some quiet time "unplugged" to reflect and think about things in a different environment. I find that in those moments, your mind is free to rest and recover, and get ready for the next challenge ahead.