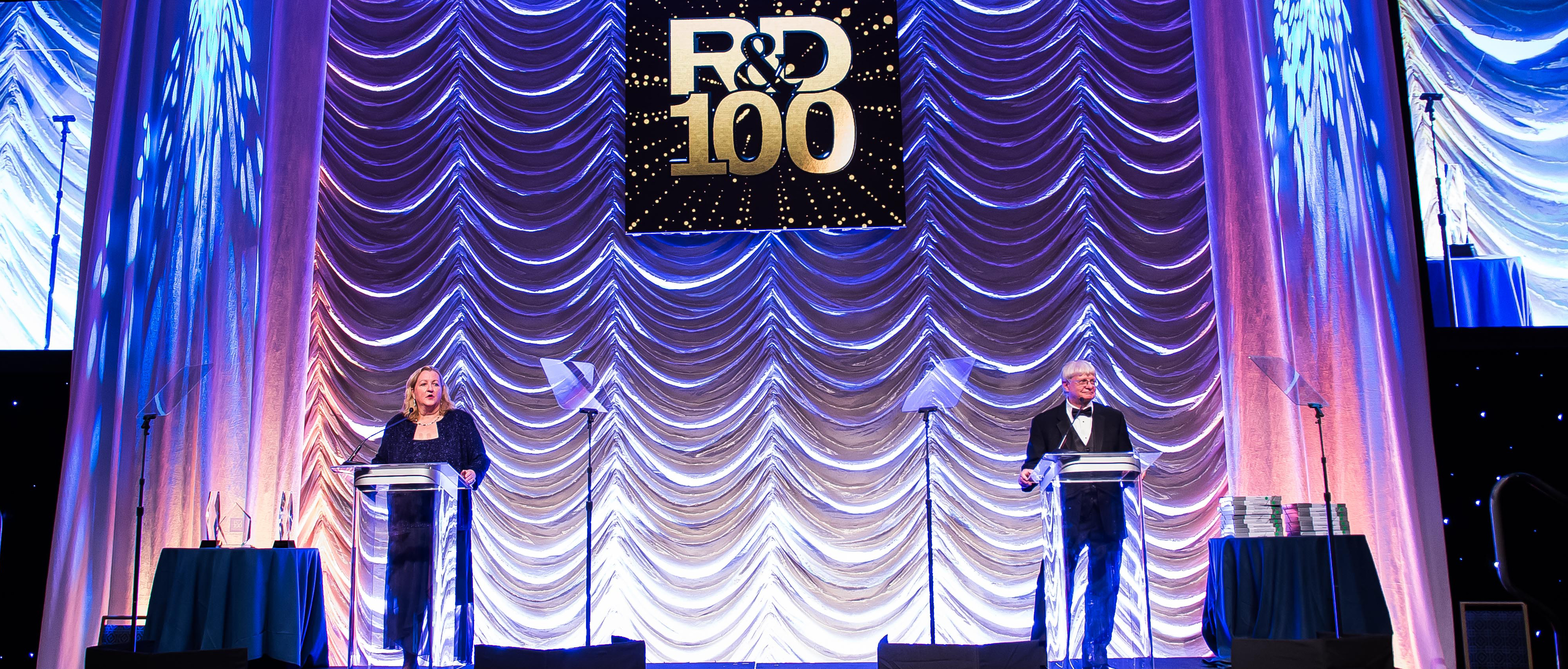 The R&D 100 Awards Committee and R&D Magazine today announced the 2018 R&D 100 Award Finalists, marking the 56th annual R&D 100 Awards program which honors the 100 most innovative technologies of the past year. This year's R&D 100 Awards will be presented at a black-tie ceremony on Nov. 16, 2018, at the Waldorf Astoria Orlando, in conjunction with the fourth annual R&D 100 Conference, Nov. 15-16, 2018. The R&D 100 Awards Finalists were selected by an independent panel of more than 50 judges representing R&D leaders in a variety of fields.
"This is an exciting time for the R&D 100 Awards and R&D Magazine as our parent company moves forward with a new vision to better serve our audiences and clients," said Bea Riemschneider, Editorial Director, Science & Technology. "We recently announced the unification of our science properties to align our communities and further nurture them, and the R&D 100 Awards legacy is central to that for the R&D world. We want to congratulate the 2018 finalists on their high achievement!"
The R&D 100 Awards have long been considered the most globally prestigious recognition of invention and innovation. These prestigious awards recognize 100 of the top innovations across five categories: Analytical/Test, IT/Electrical, Mechanical Devices/Materials, Process/Prototyping, and Software/Services. For the third year, the R&D 100 Awards Committee will also honor excellence with four Special Recognition Awards: Market Disruptor Services, Market Disruptor Products, Corporate Social Responsibility and Green Tech.
A list of the 2018 R&D 100 Awards Finalists can be found here.
The R&D 100 Awards are presented at the annual R&D 100 Awards ceremony, this year to be held in Orlando. For the fourth year, the awards event has been expanded to include the R&D 100 Conference, where industry professionals will have the opportunity to learn first-hand about critical advances in technology and science and share valuable time with their peers.
The R&D 100 Conference includes three tracks—R&D Global Trends, R&D Innovations & Leadership, and R&D Technology Transfer Strategies. It features an Opening Keynote by Charles L. Colby and Gina D. Woodall, the creators of the new American Innovation Index (Aii), titled "Making Innovation Drive the Bottom-line: Success Stories from the American Innovation Index." The Aii is the first comprehensive study to quantify and rank innovativeness as experienced by customers, providing key insight into succeeding through innovation. The conference also features a Second Day Keynote titled, "Finding the Future: How the Best Organizations Scout Emerging Technology," by Scott Kirsner, an author and co-founder of Innovation Leader, a Cambridge-based information service focused on helping innovators in large companies.
For more information or to register for both the R&D 100 Awards event and the R&D 100 Conference click here.
About the R&D 100 Awards
Since 1963, the R&D 100 Awards program, an integral part of the R&D Magazine brand, identifies and celebrates the top 100 revolutionary technologies of the past year. Past winners have included sophisticated testing equipment, innovative new materials, disruptive chemistry breakthroughs, new biomedical products, breakthrough consumer products, and new technologies spanning industry, academia and government.
About R&D Magazine
Since its founding in 1959 as Industrial Research, R&D Magazine has served research scientists, engineers and technical staff at laboratories around the world, providing timely, informative news and technical articles in the twice-daily e-Newsletter, R&D Daily, that together broaden readers' knowledge of the research and development industry and improve the quality of their work. R&D Magazine is produced by Advantage Business Marketing along with Laboratory Equipment, ECN, Manufacturing.Net and Industrial Distribution
About Advantage Business Marketing
Advantage Business Marketing helps more than one million innovators at science, design engineering and manufacturing companies discover and procure new technologies that give them a competitive advantage. The team provides measurable marketing solutions delivering the news, trends and analysis needed for business success. Advantage leverages proprietary behavioral-data intelligence to strengthen brand awareness, provide thought leadership, drive traffic and deliver qualified leads.