Enter the 2019 R&D 100 Awards!
Breathe by Milliken from Milliken & Company is a 2018 R&D 100 Special Recognition Award winner. All of the R&D 100 Awardees were announced at the R&D 100 Awards Gala held in Orlando, Florida on Nov. 16, 2018.
The R&D 100 Awards have served as the most prestigious innovation awards program for the past 57 years, honoring R&D pioneers and their revolutionary ideas in science and technology.
Submissions for the 2019 R&D 100 Awards are now being accepted. The deadline to submit an entry for the 2019 R&D 100 Awards is May 6, 2019. Any new technical product or process that was first available for purchase or licensing between January 1, 2018 and March 31, 2019, is eligible for entry in the 2019 awards.
Start or complete your entry now: visit: https://rd1002019.secure-platform.com/a. For more info: www.rd100conference.com/awards.
The average person takes more than 23,000 breaths per day, but how many of those breaths include inhaling dangerous chemicals and compounds in the air?
An often neglected source for these chemicals is in the couches, chairs and household furnishings that are commonly sprayed with chemicals to make them stain and water-resistant and flame retardant.
Breathe by Milliken, which was recently honored with a 2018 R&D 100 award, are fabrics designed and manufactured for upholstery using natural or recycled fibers and sprayed with plant-based water-repellent, which could help put a major dent on the amount of chemicals needed to protect furniture.
LeAnne Flack, the marketing manager at Milliken & Company, explained in an exclusive interview with R&D Magazine that Breathe is a collection of fabrics that are durable, stain resistant, water resistant and flame retardant, avoiding the need of outside chemicals without sacrificing performance.
"We find them to be durable; they are two times the industry standard for abrasion," Flack said. "We offer cleanable and washable, plant based water repellent. A lot of what we believe is different is that it is a plant-based solution that we are offering in our residential collection and the key is in the durability of it on the textile.
"So a lot of times when you put some kind of stain repellency on fabric they may not be very durable," she added. "What we spent a lot of time on was trying to make sure that this is fairly durable. You're not going to be able to wash it 100 times but you do need to be able to clean it and when you put it back on it still needs to have the same performance features that you bought the sofa for."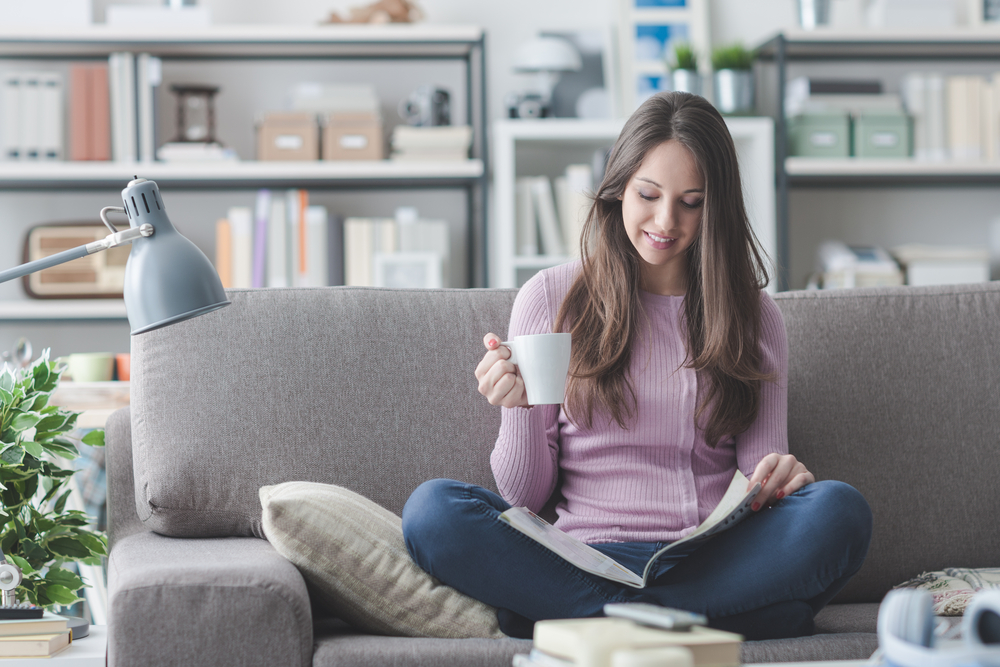 Each aspect of the fabric, including the initial yarn, is selected with both performance and the environmental impact in mind. While not containing flame retardants, the fabrics meet the stringent Cal 117 flammability test for upholstery.
The collection also achieved GREENGUARD GOLD certification, a comprehensive standard for low emissions of volatile organic compounds (VOCs).
Stain repellents have historically been made using long chain, highly fluorinated polymers (PFCs or C8s). Manufactured perfluorochemicals, such as PFOA and PFOS, are usually generated in the production and breakdown of C8 telomeres, chemicals that are chemically and biologically stable in the environment, resist typical environmental degradation processes and have toxicological properties.
By moving to shorter chain, C6-based chemistry, the industry has developed materials that are 40 times less bioaccumulative than C8. However, the shorter chains are also less effective and require more textile chemistry to achieve desired performance.
Finding an alternative to fluorinated chemicals has proven to be challenging. Milliken was able to produce fluorine-free using a combination of proprietary manufacturing process and a formulation of a plant-based water repellent. This combination allows Milliken to develop fabric that can repel and resist common spills, while fighting the complex interplay of surface and interfacial energies dictating a fabric's repellency.
"One of the reason we called it a collection of fabrics is because it is an engineered solution," Flack said. "Our technology is not something you can just put on everything, so we do a lot of testing and evaluation on each fabric to make sure the fabric and this technology is compatible."
One item that Breathe is unable to repel is oil. To repel oil, a finish must have chlorine and while there are companies scrambling to find a way to repel oil without using chlorine, but so far, none has succeeded.
"It does repel the everyday stains, the water-based stains and if you do get oil on these fabrics we have pretty extensive cleaning instructions that we've worked on to help people get the oil out of the fabric," Flack said.
According to Flack, one of the biggest challenges in developing Breathe is taking something from the lab to eventually manufacture it.
"You always have trouble when you develop something in a lab and then have to scale it up into production," she said. "There is always things that you learn as you scale it up into full-scale production. There's lots of tweaks that you have to make."
Flack also said plans would include expanding the usages for Breathe.
"We are looking at other markets, we are looking to be able to take this into health care and hospitality, so it is not just the home and residential market," she said. "The other thing we are looking at is how do we make this product have even better wash durability so that we can extend it into other applications that might be laundered a lot more frequently."