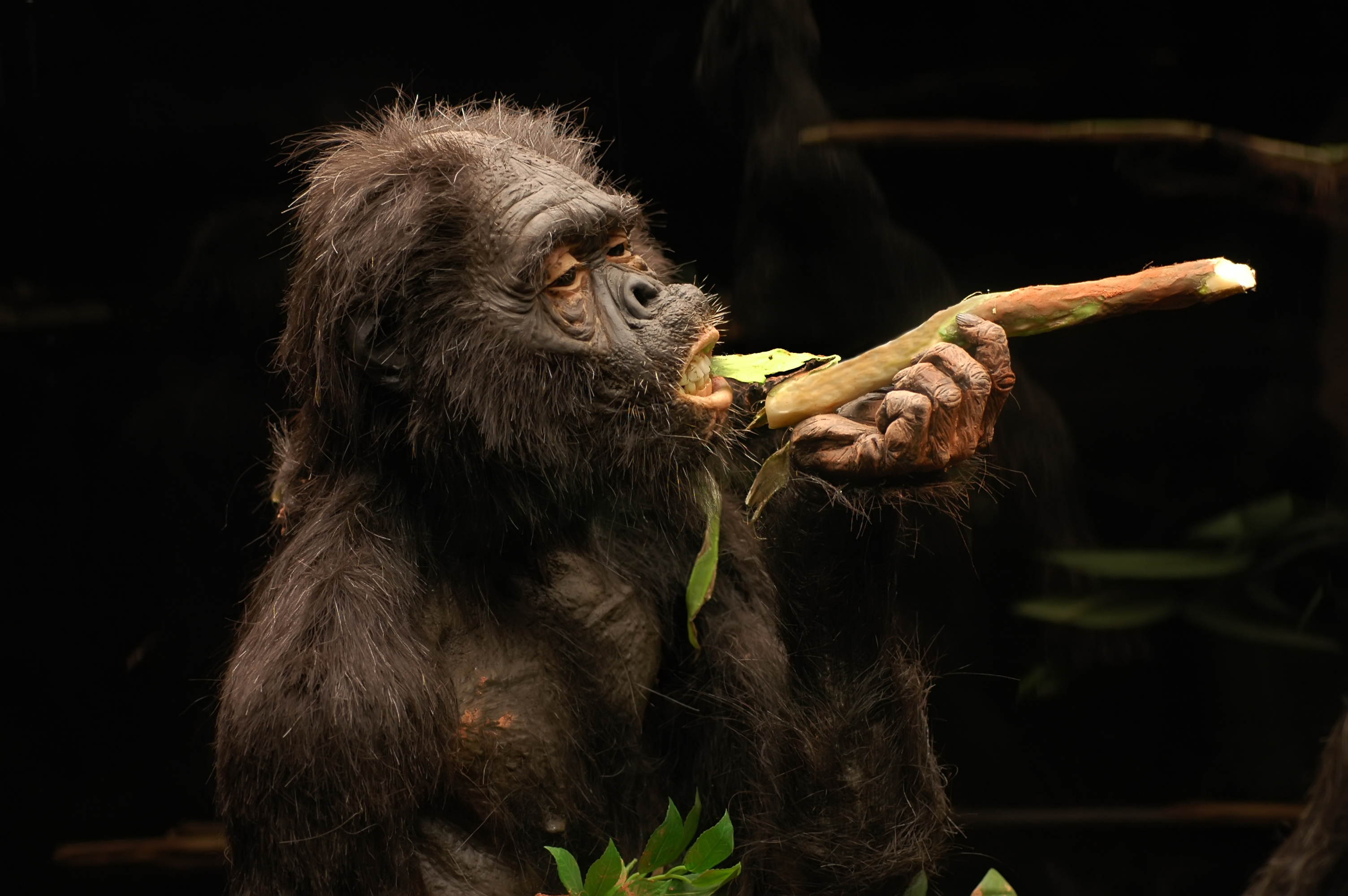 Following his graduation with a degree in history from Addis Ababa University, Yohannes Haile-Selassie started working with the Ethiopian Ministry of Culture's Authority for Research and Conservation of Cultural Heritage. There, Haile-Selassie worked in the paleontology laboratory, surrounded by drawers upon drawers of anthropological treasures. The experience ignited a love for fossils within Haile-Selassie, and soon, he was out in the field assisting various projects as an antiquities officer. Being on the front lines of fossil discovery only intensified his interests, and he followed up his undergraduate studies at University of California, Berkeley, where he earned a Ph.D. in integrative biology.
Today, he's the curator and head of the Cleveland Museum of Natural History's Department of Physical Anthropology, where he researches the ancient branches of the human family tree.
Published today in Proceedings of the National Academy of Sciences, as part of a special edition on human origin, a new compilation study from Haile-Selassie and colleagues at the Max Planck Institute for Evolutionary Anthropology looks at fossil specimens from various hominin species found in Ethiopia, Kenya, and Chad and postulates that these human precursors may have co-habited the region with one another.
This study "brings all of the available information of middle Pliocene hominins in one place, instead of in many papers," Haile-Selassie told R&D Magazine. "It also synthesizes the available evidence by not getting too much into the details of what each species is about, resulting in raising further questions such as how did these hominins manage to live so close to each other? And how did they partition available resources?"
In the 1970s, researchers discovered 40 percent of an ancient human skeleton. The specimen was named Lucy, and the species was later named Australopithecus afarensis. The discovery pushed back the hominin record some 3 million years. According to Haile-Selassie and his fellow researchers, in the 1980s, a consensus was reached that Australopithecus afarensis was the only hominin species older than 3 million years.
However, specimens, thought to be from other hominin species existing during the same time period, started popping up in the ensuing years. In 1995, the species Australopithecus bahrelghazali was named based off a partial mandible discovered in Chad. It was dated to 3.5 million years ago. And in 2001, the discovery of a cranium in Kenya led to the naming of Kenyanthropus platyops, dated to between 3.3 and 3.5 million years ago. In 2009, a specimen known as the Burtele foot was discovered in the Afar region of Ethiopia. The discovery led researchers to an important realization regarding hominin locomotion.
"In our case, the discovery of the Burtele partial foot … was the smoking gun evidence for the presence of two different locomotor adaptations at that time," Haile-Selassie said. "Because Lucy's species is inferred to have been fully bipedal with the big toe aligned with the other digits, whereas the Burtele foot had (an) opposable big toe, indicating that it had some sort of arboreal adaptation."
"What we can say right now, based on the available fossil evidence is that there were at least two different locomotor adaptations among the hominins during the middle Pliocene," he added. "In terms of diet, most hominins are usually inferred to have been generalists, in other words they can eat a variety of food items. However, it should be noted that this does not mean that they did not have preferred food item. This is where analysis of isotopes (and) wear pattern of their teeth comes into play."
However, such potentially monumental discoveries usually fall under criticism due to small sample sizes, according to Haile-Selassie.
Current fossil evidence, according to the researchers, indicates that Australopithecus afarensis, Australopithecus bahrelghazali, Kenyanthropus platyops, and Australopithecus deyiremeda may have all been walking the Earth between 3.8 and 3.3 million years ago. But the fossil evidence also indicates that only two of these species lived in close geographic proximity.
"We have Australopithecus deyiremeda and Australopithecus afarensis living in what is now the Woranso-Mille area in close geographic proximity," said Haile-Selassie. "Australopithecus afarensis is well-known from Hadar, only 45 kilometers to the south of where Australopithecus deyiremeda lived."
Next, the researchers hope to increase the sample sizes of these species by going into the field and unearthing more specimens. Haile-Selassie also said he wants to "collect the necessary data to answer the question of how these hominins managed to live in close proximity to each other and how they managed to exploit available resources without stepping on each other's toes and driving each other to extinction."