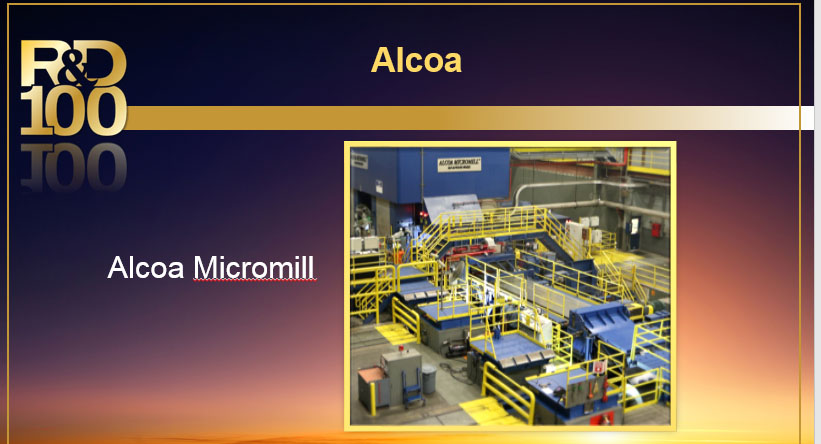 The Micromill process dramatically changes the microstructure of the metal, producing an aluminum alloy that has 40 percent greater formability and 30 percent greater strength than the incumbent automotive aluminum used today while meeting stringent automotive surface quality requirements. Additionally, automotive parts made with Micromill material will be twice as formable and at least 30 percent lighter than parts made from high-strength steel. The Micromill alloy has formability characteristics comparable to mild steels. In simple terms, specific aluminum alloys are melted and then run through a caster, solidifying immediately into a sheet of metal, continuing on a flowpath through a conveyor into the mill and then into a rolled coil. The Arconic Micromill is the fastest, most productive aluminum casting and rolling system in the world. It enables automotive products with strength, formability and surface quality combinations never before possible, allowing customers to redefine the boundaries of vehicle design.
Each year for more than 50 years, R&D Magazine has honored the 100 best innovations in research and development. We are currently accepting applications for the 2017 R&D 100 Awards. Innovators with an exceptional product developed between January 1, 2016 and March 31, 2017 should apply. Submissions close April 14, 2017
For information on the 55th Annual R&D 100 Awards visit the R&D 100 Conference website.