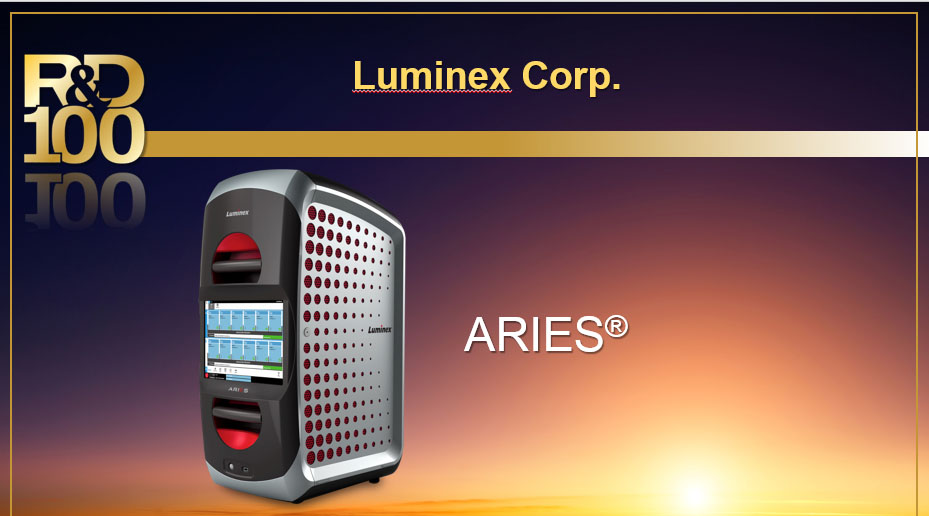 ARIES, a R&D 100 Award winner, is a real-time sample to answer the PCR System that is designed for lean molecular and microbiology laboratories. The operating system for ARIES is fully integrated on the instrument and uses a touchscreen interface. There is no need for an external compute. The platform is capable of connecting directly to the laboratory network or the laboratory information system. Sample extraction, purification, amplification and detection are performed on ARIES. Identification of assay results is mediated by a combination of six optical detection channels that allow for multiple targets to be detected simultaneously.
In addition, a sample processing control acts as an internal processing and control for the assay reaction. ARIES is also equipped with bidirectional laboratory information system capability, orders are sent directly to ARIES and results directed back to the LIS at the discretion of the lab staff. Robust system and security controls allow for customizable user access and traceability.
Each year for more than 50 years, R&D Magazine has honored the 100 best innovations in research and development. We are currently accepting applications for the 2017 R&D 100 Awards. Innovators with an exceptional product developed between January 1, 2016 and March 31, 2017 should apply. Submissions close April 14, 2017
For information on the 55th Annual R&D 100 Awards visit the R&D 100 Conference website.