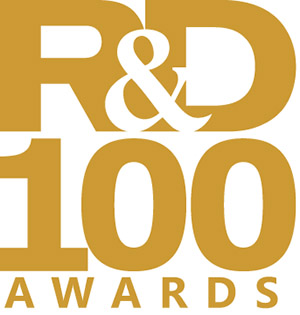 CLEVELAND, October 23, 2019 — Finalists for the venerable R&D 100 Awards have been announced by R&D World magazine and its new parent company, WTWH Media, LLC.
"We had more than 40 well-respected industry professionals across the world take part in our Judging Panel," said Paul J. Heney, Vice President, Editorial Director for R&D World. "And we've heard from so many of them about how the quality of submissions was excellent this year. The process was a very competitive one, and all of the finalists should be proud of this achievement."
The finalists are listed below by category, and then alphabetically by submission name. Under the product name, the primary submitting organization is listed, followed by the names of co-developing organizations, if applicable. Congratulations to all of the finalists!
The winners of the R&D 100 will be announced on Tuesday, October 29th, along with the Gold, Silver and Bronze winners in the four Special Recognition categories. The R&D 100 Awards Banquet will take place on Thursday, December 5th at the San Mateo Marriott near San Francisco, California — in conjunction with the R&D 100 Conference. For more information, please visit www.rd100conference.com and register today.
2019 R&D 100 Finalists

---
Category: Analytical/Test
Affordable Laser-free Retrofittable Stroboscopic Solution for Ultra-fast Electron Microscopy
Euclid TechLabs, LLC
JEOL USA Inc. Brookhaven National Laboratory NIST
ANILAS-Corrected Microscope
National Institute of Standards and Technology
ArtGut
MIT Lincoln Laboratory
bioDART Biofouling Monitor
NCH Corporation/Chem Aqua
CellSight
Oak Ridge National Laboratory
Cytena GmbH
Chassis Independent Recombinase Assisted Genome Engineering (CRAGE)
Lawrence Berkeley National Laboratory
EcoFAB Growth and Analysis System
Lawrence Berkeley National Laboratory
Electronic Neutron Generator Calibration System
Idaho National Laboratory
Eluvia™ Drug Eluting Vascular Stent
Boston Scientific Corporation
Fully Automatic Heart Function Measurement System Using Real-time 3D Ultrasound Imaging Technology
Hitachi, Ltd.
Gas Mapping LiDAR™
Bridger Photonics, Inc.
MIT Lincoln Laboratory
High-Performance Nanoantenna-Enabled Detectors (NEDs)
Sandia National Laboratories
High-Temperature Irradiation-Resistant Thermocouples (HTIR-TC)
Idaho National Laboratory
IMPEDE® Embolization Plug
Shape Memory Medical Inc.
Lawrence Livermore National Laboratory, Texas A&M University
Laser Induced Breakdown Spectroscopy (LIBS) subsurface monitoring tool
The U.S. Department of Energy's National Energy Technology Laboratory
Lithium-ion battery defect detector
Idaho National Laboratory
MailSecur mmWave Full Motion Non-Invasive Imaging System
RaySecur Inc.
Institut National d'Optique (INO)
Mass photometry – weighing molecules with light
Refeyn Ltd
MC-15 Portable Neutron Multiplicity Detector
Los Alamos National Laboratory
Lawrence Livermore National Laboratory Sandia National Laboratories
Microfocus, Dual-Energy Radiographic Meat Inspection System
Battelle Memorial Institute
Monitoring Noise On-Body and In-Ear for Serviceperson Exposures
MIT Lincoln Laboratory
Pendar X10™
Pendar Technologies, LLC.
Persistence Data Mining
Ohio Soybean Council
Persistence Data Mining Inc.
Personalized PseudoPatient™
RTsafe
Portable Radiation Imaging, Spectroscopy and Mapping (PRISM)
Lawrence Berkeley National Laboratory
DOD Defense Threat Reduction Agency
Protochips Atmosphere Catalysis System for TEM
Protochips, Inc.
North State Software
QM Quantum Microscope – Next Generation Microscopy & Analysis
KMLabs, Inc.
JILA at the University of Colorado, the STROBE center
Real-time intraoperative parathyroid identification to prevent accidental removal of parathyroid glands during thyroid surgery
Vanderbilt University
Ai Biomed
RETRO Rx
Los Alamos National Laboratory
SPLASH: Smart Platforms Leveraging Automated Sample Handling
Los Alamos National Laboratory
The F71 and F41 Teslameters
Lake Shore Cryotronics, Inc.
The H-Genie
ThalesNano Energy
University of Szeged
Thermo Scientific Orbitrap ID-X Tribrid Mass Spectrometer system
Thermo Fisher Scientific
U.S. FDA Approval: MAVENCLAD® (cladribine) tablets
EMD Serono, the biopharmaceutical business of Merck KGaA, Darmstadt, Germany, in the U.S. and Canada
VR-5000 Wide-Area 3D Measurement System
Keyence Corporation
Xenon International
Pacific Northwest National Laboratory
Teledyne Brown Engineering
Hyperion VUV™ Vacuum Ultraviolet Source
KMLabs, Inc.
ZEISS Elyra 7 with Lattice SIM
Carl Zeiss Microscopy GmbH
---
Category: IT/Electrical
AF-369 VHF/UHF Terrestrial Direction Finding Antenna
Southwest Research Institute
ATOMIC ARMOR
Los Alamos National Laboratory
DeltaFS—Rapidly Searching Big Data to Accelerate Scientific Discovery
Los Alamos National Laboratory
Carnegie Mellon University
Dual-Mode Imaging Receiver
MIT Lincoln Laboratory
Falcon Plasma Focus
NNSS Mission Support and Test Services
Sandia National Laboratory; Lawrence Livermore National Laboratory; Los Alamos National Laboratory; University of Nevada, Las Vegas; Powder River Geophysical; Alameda Applied Sciences; Sigma Science/Keystone Global Engineering and Technology, Inc.
Ghidra
National Security Agency (NSA)
Grid Agents
Oak Ridge National Laboratory
Brixon
Hardware-in-the-Loop Laboratory Testbed and Open Platform (HILLTOP)
MIT Lincoln Laboratory
Department of Energy Office of Electricity, Sponsor Typhoon HIL, Inc.
Inverter-Based Electrical System Emulator
University of Tennessee, Knoxville
ITRI's SHi-2SO technology
Industrial Technology Research Institute (ITRI)
LCTWTA Model 2000HDA-A16, Space-to-Earth Q-band high-power RF amplifier
L3 Technologies Electron Devices Inc. (L3 EDD)
L3 Technologies Narda Microwave-West (L3 NMW); NASA Glenn Research Center (NASA GRC)
Lightweight Deployable Array Panels for Space
MIT Lincoln Laboratory
MoBILE (Mobility and Biomechanics Insert for Load Evaluation)
MIT Lincoln Laboratory
NaIL: Large dual neutron/gamma ray detector
Saint-Gobain Crystals
Aperture Level Simultaneous Transmit and Receive Phased Arrays
MIT Lincoln Laboratory
PRECISE
National Renewable Energy Laboratory
Sacramento Municipal Utility District
RAIBA – Reconfigurable and Regulatable Battery Array System
Industrial Technology Research Institute (ITRI)
Safe Power – Safe and Versatile Aqueous Lithium Ion Batteries
The Johns Hopkins University Applied Physics Laboratory
University of Maryland (UMD) and Army Research Laboratory (ARL)
Smartphone using CAAC-IGZO technology (AQUOS R2 series)
Semiconductor Energy Laboratory Co., Ltd.
Sharp Corporation
Unified Communications X (UCX)
Los Alamos National Laboratory
Arm Ltd., Mellanox Technologies, Oak Ridge National Laboratory, Advanced Micro Devices (AMD), Argonne National Laboratory, NVIDIA, Stony Brook University, Rice University
Wireless radio Frequency signal Identification and protocol Reverse Engineering—WiFIRE
Idaho National Laboratory
University of Utah School of Computing
---
Category: Mechanical/Materials
5G Resins
Novoset, LLC
A Green Battery Printed on LoRa IoT Devices
Nano and Advanced Materials Institute
Neosen Energy HK Limited
Bionic Intelligent AGV Fleet System
Metal Industrial Research& Development Centre
Capacitor-Assisted High Power Battery
General Motors
Cobalt-Based Nanocrystalline Alloys for Gapless Inductor and Sensor Applications
National Energy Technology Laboratory
Carnegie Mellon University Metglas, Inc.; Eaton Corporation
DeltaMax™ Performance Modifiers, masterbatches for polypropylene
Milliken & Company
DIFA(Distance Fabric)
Taiwan Textile Research Institute
VÚTS, a.s.
Dow Release Modifier for High Efficiency Label Manufacturing
Dow
UPM Raflatac
DOWSIL™ ACP-3073 ANTIFOAM COMPOUND
Dow Silicones Belgium
E-MOP™ – Electromagnetic Oil Spill Remediation Technology
Natural Science, LLC
Fermi National Accelerator Laboratory
EKC™ 590 CuSolver™ Post-Etch Residue Remover
DuPont Electronics & Imaging
ENERLYTE™ Polyurethane Elastomer
Dow Chemical
Enhanced Performance Anodic Epoxy Electrocoat
PPG
Eshmuno® CP-FT Resin
MilliporeSigma
ETJ-SPK Ethanol-to-Jet Fuel
Pacific Northwest National Laboratory
LanzaTech
FEARCE: Fast, Easy, Accurate, and Robust Continuum Engineering
Los Alamos National Laboratory
First Polyethylene based Build Material in 3D Printing: EVOLV3D™ OBC
Dow Inc.
Fuel Cell Catalyst with Ultralow Pt Loading
Argonne National Laboratory
Graphene-Protected Lithium Metal Anode for Rechargeable Metal Batteries
Global Graphene Group, Inc.
Honeycomb Battery Company
GREAT STUFF™ SMART DISPENSER™
DuPont
Dow
Grid-Flexible, Efficient Air-Conditioning Unit Using a Rapid Charge/Discharge Thermal Battery
National Renewable Energy Laboratory (NREL)
NETenergy
High Energy Density and Safe Battery System for Powering Electric Vehicles
Argonne National Laboratory
Microvast Inc.
High Impact Polymer Resin
Toyota Boshoku Corporation
Toyota Central R&D Labs., Inc.
High Strength Binder System for Additive Manufacturing
Oak Ridge National Laboratory
The ExOne Company
High Thermal Conductivity Impregnating Resin – Voltatex® 4224
Axalta Coating Systems
Hytrel® HTR8808 BK316
Transportation & Industrial Business of the DuPont Specialty Products Division
Hytrel® HTR8895 BK320
DuPont Specialty Products Operations Sarl
LithoVue Empower™ Retrieval Deployment Device
Boston Scientific Corporation
Lotus Superhydrophobic Compositions and Coating Process (LotusFlo™)
Southwest Research Institute
Shell International Exploration & Production, Inc. ShawCor
Magnetizable Absorbent Technology (MAT™)
Natural Science, LLC
Marvite Materials
Engi-Mat Co.
Nano-functionalized Alloys for Additive Manufacturing
HRL Laboratories, LLC.
Novel Nanodiamonds for Nanosensing and Quantum Computing
North Carolina State University, Centennial Campus
Q-Carbon, LLC
P827 Adhesive Primer for Olefin Block Copolymer Footwear Midsoles
Dow Packaging & Specialty Plastics
Nanpao Resins (Dongguan) Co. Ltd.
Phononic's F200 Merchandising Freezer
Phononic
Polartec® Power Air™
Polartec
PRIMAL™ EC-5210 PU – Environmentally Advanced Roof Waterproofing
Dow Construction Chemicals
Printed Rechargeable Battery Embedded Flexible PCB Module
Nano and Advanced Materials Institute
Compass Technology Company Limited
Re-workable DOWSIL™ TC-3015 Thermal Gel—Revolutionizing Smartphone Thermal Management
Dow Performance Silicones
SILASTIC™ MS-4007 Moldable Optical Silicone for Eaton's Ephesus LumAdapt 8 LED Sport's Stadium Light
Dow Performance Silicones
Eaton Lighting
SolarEdge: World's 1st EV Charging Solar Inverter with Solar Boost Mode for Up to 6X Faster Charging
SolarEdge Technologies Ltd.
Surlyn Resins for Vaccuum Meat Packaging
Dow Packaging and Specialty Plastics
The Parker Solar Probe Thermal Protection System (TPS)
The Johns Hopkins University Applied Physics Laboratory
National Aeronautics and Space Administration (NASA)
The Ultimate Hydrogen Purifier(UHP)
Industrial Technology Research Institute (ITRI)
Thermal Energy Storage System (TESS)
Argonne National Laboratory
Thermally conductive and emissive PBT resin for heatsink applications
DuPont Transportation & Industrial
Ultra-Lightweight Geo-Insulator with Palm Fibers
Nano and Advanced Materials Institute
PalmEco Tech Limited
Voltanol
Oak Ridge National Laboratory
Reactwell, LLC
Waste-to-Energy Ionic Gasification Technology
Cogent Energy Systems, Inc.
Idaho National Laboratory
Wind energy system with bionic blades and neural network wind prediction optimized for urban environments
Institute of Nuclear Energy Research
Wireless sensor system for online monitoring of valve position
Idaho National Laboratory
Zero Waste Compact Water Dispenser
Nano and Advanced Materials Institute
Mind Body (Asia) Limited
---
Category: Other
iKNOBEADS
Industrial Technology Research Institute (ITRI)
National Taiwan University Hospital (NTUH)
Martin Bionics Socketless Socket™
Martin Bionics LLC
Time-released, Encapsulated Enzymes Formulated for Eco-friendly Bioremediation of Recalcitrant Pollutants
Battelle Memorial Institute
---
Category: Process/Prototyping
Battelle Barricade
Battelle Memorial Institute
BOM—The next generation of high-performance explosives
Los Alamos National Laboratory
Army Research Laboratory
Boron Carbide
Oak Ridge National Laboratory
D2™ Convertible Flooring™ by Milliken™
Milliken & Company
Development of a new water-based foam controller to primary processing of Crude Oil
Dow Brasil Sudeste Industrial Ltda.
Direct Print Technology for Aircraft Graphics Creation
Southwest Research Institute
XYREC
DuPont Zytel® 3D10C20FL BK544 and Zytel® 3D12G30FL BK309 Fiber-Reinforced Filaments for 3D Printing
DuPont Transportation & Industrial
Electrochemical Graphitization of Carbon Fiber
Oak Ridge National Laboratory
Purdue University Honeycomb Supercapacitor Co., LLC
High-entropy-alloy nanocatalysts
University of Maryland College Park
Johns Hopkins University University of Illinois at Chicago Massachusetts Institute of Technology
Machine Learning Micro-Radar
MIT Lincoln Laboratory
Manufacturing process for extracting high-quality cellulose nanocrystals from biomass
Argonne National Laboratory
University of Chicago and Aloterra Energy LLC
Multi-Mode Elpasolite Scintillator – CLLBC
Radiation Monitoring Devices, Inc.
Defense Threat Reduction Agency; Department of Energy, Defense Nuclear Nonproliferation R&D (NA-22); U.S. Department of Homeland Security, Domestic Nuclear Detection Office
New HARVI® Ultra 8X Milling System
Kennametal Inc.
Resilicoat: Nanocomposite coating for long-life lithium-ion batteries
Argonne National Laboratory
Revolutionary Relaxation Process for Sweater Manufacturing
The Hong Kong Research Institute of Textiles and Apparel
The Hong Kong Polytechnic University
Sliding Plating Process
Mitsubishi Electric Corporation Manufacturing Engineering Center
Mitsubishi Electric Corporation Power Distribution Systems Center
Targeted Acoustic Laser Communication (TALC)
MIT Lincoln Laboratory
---
Category: Software/Services
ADDSec Artificial Diversity and Defense Security
Sandia National Laboratories
ALFa LDS: Autonomous, Low-Cost, Fast Leak Detection System
Los Alamos National Laboratory
Aeris Technologies Rice University
Building Science Advisor
Oak Ridge National Laboratory
Building Science Corporation
CHIRP: Cloud Hypervisor-forensics and Incident Response Platform
Sandia National Laboratories
Climate Risk and Resilience Analysis (CRRA)
Argonne National Laboratory
AT&T
Commercial Building Energy Saver (CBES)
Lawrence Berkeley National Laboratory
Consequence-driven Cyber-informed Engineering
Idaho National Laboratory
Digital Twin Solutions for Smart Farming
Institute for Information Industry
EverBatt: Argonne's Novel Closed-Loop Battery Recycling Model
Argonne National Laboratory
GridAPPS-D™
Pacific Northwest National Laboratory
National Renewable Energy Laboratory, Modern Grid Solutions, Incremental Systems Corp., Washington State University, University of Alaska-Fairbanks
HELICS™
Pacific Northwest National Laboratory
Lawrence Livermore National Laboratory (LLNL), National Renewable Energy Laboratory (NREL), Argonne National Laboratory (ANL), Oak Ridge National Laboratory (ORNL), Sandia National Laboratories (SNL), Idaho National Laboratory (INL)
High Performance Conjugate Gradients (HPCG) Benchmark 3.1
University of Tennessee, Knoxville
Sandia National Laboratories Oak Ridge National Laboratory
jCORE (Joint Cognitive Operation and Research Environment)
MIT Lincoln Laboratory
ONR PMR-51 (Office of Naval Research, PMR-51 Branch) Pipeworks Studio Metateq Inc.
Keylime
MIT Lincoln Laboratory
LabTwin
LabTwin
LabTwin, backed by BCG Digital Ventures and Sartorius
MIRaGE – Multiscale Inverse Rapid Group-Theory for Engineered Metamaterials
Sandia National Laboratories
Stellar Science LLC
MLSTONES
Pacific Northwest National Laboratory
NWB:N (Neurodata Without Borders: Neurophysiology)
Lawrence Berkeley National Laboratory
Vidrio Technologies, Allen Institute for Brain Science
Offshore Risk Modeling (ORM) Suite
National Energy Technology Laboratory
Mid-Atlantic Technology, Research, and Innovation Center (MATRIC)
Open Multidisciplinary Analysis and Optimization (OpenMDAO) Framework
NASA Glenn Research Center
Rapid Convective Growth Detector
MIT Lincoln Laboratory
Federal Aviation Administration
ResStock™
National Renewable Energy Laboratory
SAM Reactor System Analysis Code
Argonne National Laboratory
SCR Framework
Lawrence Livermore National Laboratory
Argonne National Laboratory
Severe Contingency Solver
Los Alamos National Laboratory
SimCCS2.0
Los Alamos National Laboratory
Montana State University Indiana University
Spack: A Package Manager for HPC Systems
Lawrence Livermore National Laboratory
Argonne National Laboratory; Columbia University; École Polytechnique Fédérale de Lausanne; Fermi National Accelerator Laboratory; Iowa State University; Kitware, Inc.; NASA Goddard Institute for Space Studies, Center for Climate Systems Research; National Energy Research Scientific Computing Center; Perimeter Institute; University of Hamburg; University of Illinois at Urbana–Champaign; University of Iowa
Tactical Microgrid Standard (TMS) Open Architecture
MIT Lincoln Laboratory
USACE CERL: US Army Corps of Engineers—Construction Engineering Research Laboratory; U.S. Army CCDC C5ISR: C5ISR Center, Command, Power, and Integration Directorate, U.S. Army Combat Capabilities Development Command (DEVCOM); Parsons: Parsons Mission Command Decision Support Solutions; HG Engineers: Humber-Garick Consulting Engineers; TMSC: Tactical Microgrid Standard Consortium Members; PM E2S2: US Army Project Manager Expeditionary Energy and Sustainment Systems; SEL: Schweitzer Engineering Laboratories; USMC: US Marine Corps
Traffic Aware Strategic Aircrew Requests (TASAR) Traffic Aware Planner
NASA Langley Research Center
Visibility Estimation through Image Analytics (VEIA)
MIT Lincoln Laboratory
Whetstone
Sandia National Laboratories