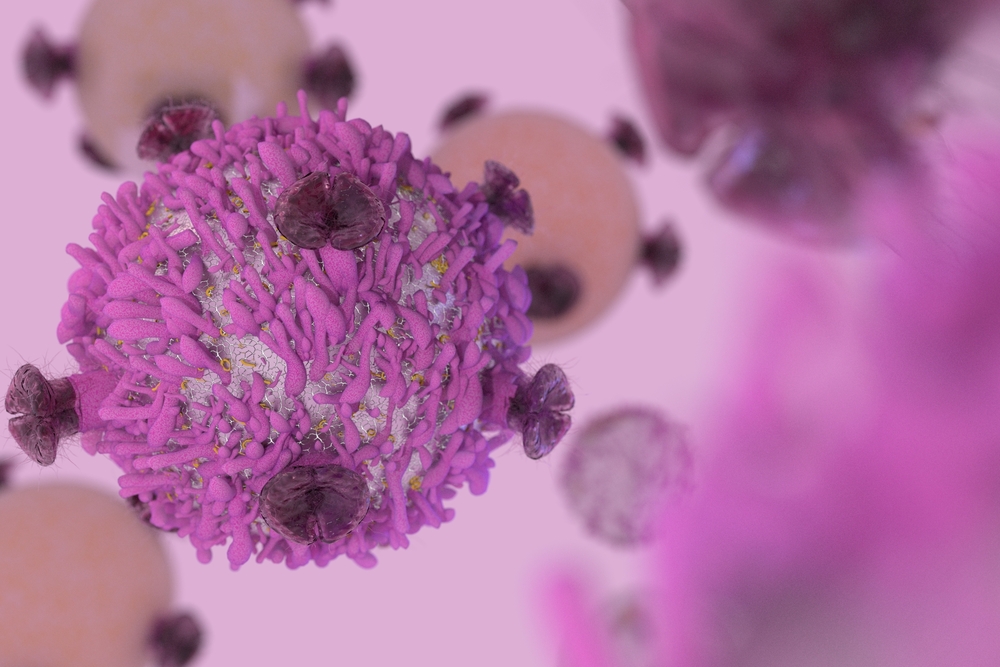 Kyn Therapeutics, a biotechnology company advancing new immunometabolism therapies for treating cancer, announced $49 million in Series A capital available to advance a pipeline of clinical- and pre-clinical stage therapies, including a program scheduled to enter clinical studies in 2018. Atlas Venture and OrbiMed provided the investment.
Kyn Therapeutics is focused on immunometabolism, a rapidly growing area of immuno-oncology that leverages the powerful impact that various metabolic pathways and metabolites have on the immune system. Each Kyn Therapeutics candidate is designed to reverse the effects of an immunosuppressive metabolite promoted by cancer cells, and therefore complement or enhance the outcomes achieved by checkpoint inhibitor therapies. A majority of patients do not benefit from checkpoint inhibitors as many cancers are adept at evading or dampening an immune response through multiple mechanisms, including activation of immunosuppressive metabolic pathways. Kyn Therapeutics is focused on making the power of immunotherapy work for every patient with cancer, through strategic selection of candidates known to play key roles in major immunometabolism pathways.
"The promise of immunometabolism lies in overcoming the barriers cancer creates against treatment, and we are very excited about the opportunities we've created by harnessing compelling research in this area," said Mark Manfredi, chief executive officer of Kyn Therapeutics. "Our preclinical research has delivered exciting results both in single agent studies and in combination with leading checkpoint inhibitors and other mechanisms. We are moving rapidly to launch a clinical oncology study in 2018."
Kyn Therapeutics' preclinical programs attack components of the IDO and TDO pathways by targeting their resultant immunosuppressive metabolite kynurenine as well as a downstream receptor.
The first program focuses on "Kynase", an enzyme that degrades kynurenine directly and thereby addresses both IDO- and/or TDO-driven immunosuppression. The second program blocks immunosuppression mediated by activation of the aryl hydrocarbon receptor (AHR), which is activated by various immunometabolites including kynurenine. Kyn Therapeutics believes these approaches will yield efficacy in tumors overexpressing IDO and/or TDO, granting broader clinical applicability to a therapeutic candidate. The Series A capital includes a $28 million allocation to these IDO/TDO programs.
"We believe Kyn Therapeutics has differentiated its approach in a field that is rapidly substantiating its early promise," said George Georgiou, a Kyn Therapeutics founder and professor in Engineering at the University of Texas, Austin. "We are excited at the possibility of delivering our therapeutics to the many patients who stand to benefit from the cancer immunotherapy revolution underway."
The most clinically advanced program in development by Kyn Therapeutics is named ARY-007 and blocks the EP4 receptor, which is involved in the highly characterized prostaglandin E2 pathway. The EP4 receptor is strongly associated with an immunosuppressive and tumor promotive effect via immune cell modulation. ARY-007 has demonstrated favorable therapeutic characteristics in human clinical studies for non-oncology indications, and Kyn Therapeutics will build on this earlier work as it prepares for a Phase 1b clinical oncology study, guided by well-established biomarkers. ARY-007 is held by Arrys Therapeutics, an affiliate of Kyn Therapeutics which has exclusively subcontracted the development of ARY-007 to Kyn Therapeutics. The Series A capital includes a $21 million allocation to Arrys Therapeutics for the ARY-007 program.