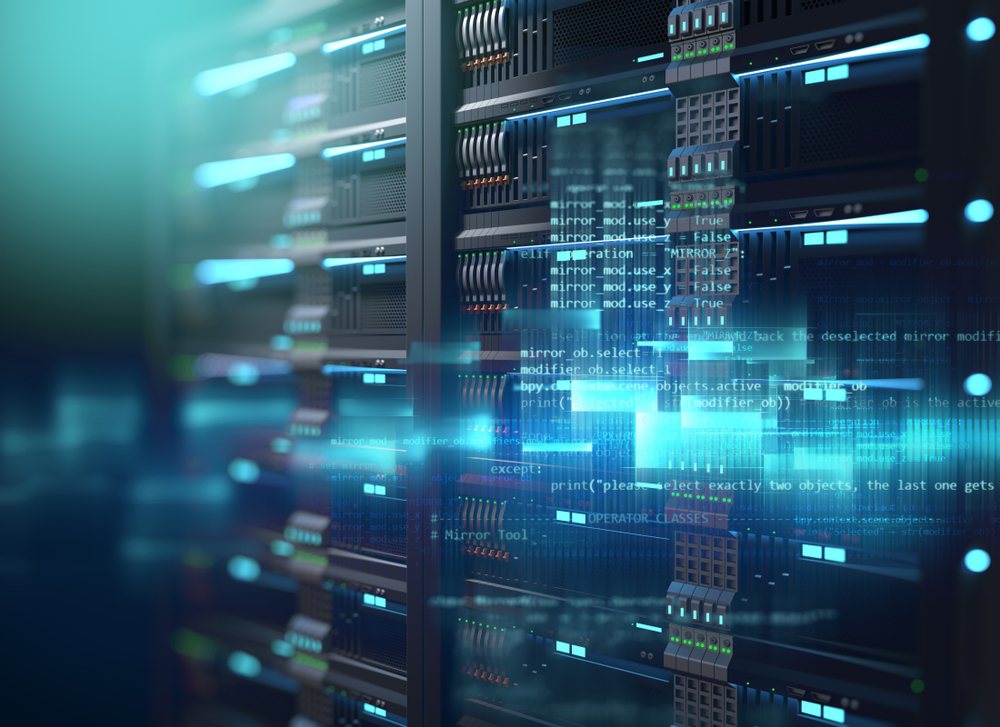 Founded in 2001, the North German Association for High Performance Computing (HLRN) seeks to revolutionize science across Germany, with three previous high performance computing (HPC) systems already under their belt. Their forthcoming HLRN-IV HPC system will offer the flexibility and power necessary to accommodate increasingly-complex applications and algorithms used by researchers. With its exceptional compute prowess, HLRN-IV will enable breakthrough research through its capability to run extremely-large scale converged workloads. The new 16 PetaFLOP/s HLRN-IV system will be physically divided between University of Göttingen, and ZIB on the campus of the Free University of Berlin. The sites are connected by a dedicated, redundant, 10-gigabit fiber optic cable. It is expected to be fully operational later this year.
Sustained Performance Supports Innovative Research
Professor Dr. Ramin Yahyapour, the managing director of GWDG, the joint compute and IT competence center of the University of Göttingen and the Max Planck Society, explained the critical value behind HLRN IV.
"Science, in general, is getting more compute and data intensive," he said. "That means that having larger systems available translates into an ability for scientists to do better work. That's why HLRN is crucial for scientific research."
"We are expecting the highest performance for all benchmark applications," said Professor Dr. Alexander Reinefeld, Head of Parallel and Distributed Systems Division, Zuse Institute Berlin "Our benchmark suite was carefully chosen so that each code challenges specific parts of the system: CPU, communication network, and parallel I/O. We are not looking for peak theoretical performance—we demand real system performance which makes it more complicated for vendors to optimize their infrastructure for our applications. That meant that our selection of the right processors and the right interconnect are all crucial for the overall performance."
"Our users will benefit right away from the more powerful system without needing to change their code," added Yahyapour, "It's a great time to be a computer scientist. HLRN-IV will offer major contributions for innovative science."
The Research
In the effort to expand human knowledge, HLRN's newest supercomputer will expand advanced simulation capabilities based on theoretical physics, chemistry, and advanced mathematics. For a few HLRN users it may be essential to have faster results, but the majority of researchers will tap the higher computing power for more complex experiments.
Earth System Science, one research focus for HLRN, involves several aspects of climate change like the dynamics of oceans, historical fluctuations in the tropical rain belt, plus the complicated interactions among glaciers, ocean shelves, and ocean currents. The team also plans exploration of microorganisms like Antarctic phytoplankton to understand how it responds to ongoing environmental changes.
Fluid dynamics represents another research investment area. The HLRN team pursues a deeper understanding of the ways air-and-water-flow dynamics impact structures like wind turbines, aircraft wing designs, and ship engine turbines. Developing models for scenarios like these requires enormous compute power. With its leading-edge computing power, though, HLRN-IV will enable the team to tackle computationally-intense simulations which can lead to innovations like structural design optimizations for aircraft that improve lift across the airframe or reduce unwanted vibrations.
HLRN-IV will also enable more fine-grained simulations of all sizes – including stunning-scale scenarios like simulating micro-climates resulting from air current interacting within throughout an entire city. The endeavor will help architects model wind flow around new buildings, or offer insights into engineering approaches that have the potential to enhance city life.
HLRN-IV-powered simulations will also contribute to research improving the safety of cargo ships. Since 1998, liquefaction – when cargo like iron or nickel ore changes from a solid to a liquid form — led to at least 164 casualties and the loss of eighteen vessels. Future simulations will lead to better guidance for stowing and shipping of cargo, ultimately saving both human lives and shipping vessels.
Healthcare is another industry that will benefit from HLRN's latest research tools. Simulations enabled by HLRN-IV can offer researchers a better understanding of illnesses and new ways to treat them. By studying drug efficacy and the side-effects of medications, researchers can pioneer cutting-edge research into "personalized medicine" targeted to the medical needs of an individual. HLRN can also pursue AI's potential for medical research advancements. For instance, deep learning approaches applied to medical imaging and analysis will help doctors identify anomalies requiring immediate attention.
HLRN-IV's extreme computing power will also enable research converging machine learning and AI techniques with traditional simulation capabilities. The approach allows for the use of increasingly sophisticated algorithms to tackle scientific endeavors impossible before.
Who is HLRN
The North German Association for High Performance Computing (HLRN) was founded in 2001 by a collection of seven German states (Berlin, Brandenburg, Bremen, Hamburg, Mecklenburg-Vorpommern, Lower Saxony, and Schleswig-Holstein. In the German landscape for HPC, the HLRN network connects the scientific needs and interests of these seven German states including more than 100 universities and over 120 research institutions.
HLRN's past HPC systems — HLRN-I in 2002, HLRN-II in 2008, and HLRN-III in 2013 — consistently offered their users leading-edge performance with the technologies available at each milestone. The HLRN-III deployment was comprised of compute resources at two locations, effectively dividing it into the "Gottfried" and "Konrad" systems. When fully configured in 2014, the systems ranked in the Top 500 List as #61 and #51, respectively. Had they been physically combined, the system would have ranked #23 on the same list.
The System
HLRN-IV features a dedicated, redundant, 10-gigabit fiber optic cable spanning the more than 170 miles between Berlin and Göttingen. When fully implemented later this year, HLRN-IV will tap the power of a quarter-million Intel Xeon Scalable processors (Cascade Lake generation) cores, Intel Omni-Path architecture, and enhanced memory capacity to achieve an extraordinary16 PetaFLOPs per second. HLRN will be the first institution to utilize Intel's highest performing HPC processor called the Intel Xeon Scalable Platinum 9200 processor. This capability will give HLRN-IV approximately six times the performance level of its predecessor.
The HLRN-IV system, produced by Atos and physically split between Zuse-Institute Berlin (ZIB) and the Georg-August-Universität Göttingen (University of Göttingen), is funded jointly by the federal government and the participating HLRN states. The states will also sponsor additional operating costs.
ZIB is an interdisciplinary research institute for application-oriented algorithmic mathematics and data-intensive high-performance computing. ZIB research focuses on modeling, simulation, and optimization with scientific partners from academia and industry. The cross-disciplinary aspect of ZIB comes across in talking with ZIB Supercomputing head, Thomas Steinke, who emphasizes their mantra of "Fast Algorithms-Fast Computers." ZIB emphasizes a culture of consultancy to develop and deploy innovative approaches implemented on the latest HPC technology.
The University of Göttingen is an internationally renowned research university committed to the values of social responsibility of science, democracy, tolerance, and justice. It offers a comprehensive range of subjects, across thirteen faculties, in the natural sciences, humanities, social sciences and medicine. With over 31,000 students and approximately two hundred university degree programs, it is one of the largest universities in Germany. University of Göttingen's alumni include forty-five affiliated Nobel Prize winners.
Notably to the HPC community, Atos acquired Bull SAS in 2014. Atos is a European IT services corporation, headquartered in Bezons, France, with approximately 120,000 employees in 73 countries and annual revenue of 13 billion euros. Atos businesses include HPC systems, cloud services, infrastructure and data management, business and platform solutions, payment and transaction services for banking, education, chemicals, energy and utilities, health, commerce, media and publishing, public sector, production, telecommunications, transport and logistics, insurance and defense customers.
James Reinders likes fast computers and the software tools to make them speedy. With over 30 years in High Performance Computing (HPC) and Parallel Computing including 27 Years at Intel Corporation (retired June 2016), he is also the author of eight books in the HPC field, numerous papers and blogs.
# # #
This article was produced as part of Intel's HPC editorial program, with the goal of highlighting cutting-edge science, research and innovation driven by the HPC community through advanced technology. The publisher of the content has final editing rights and determines what articles are published.