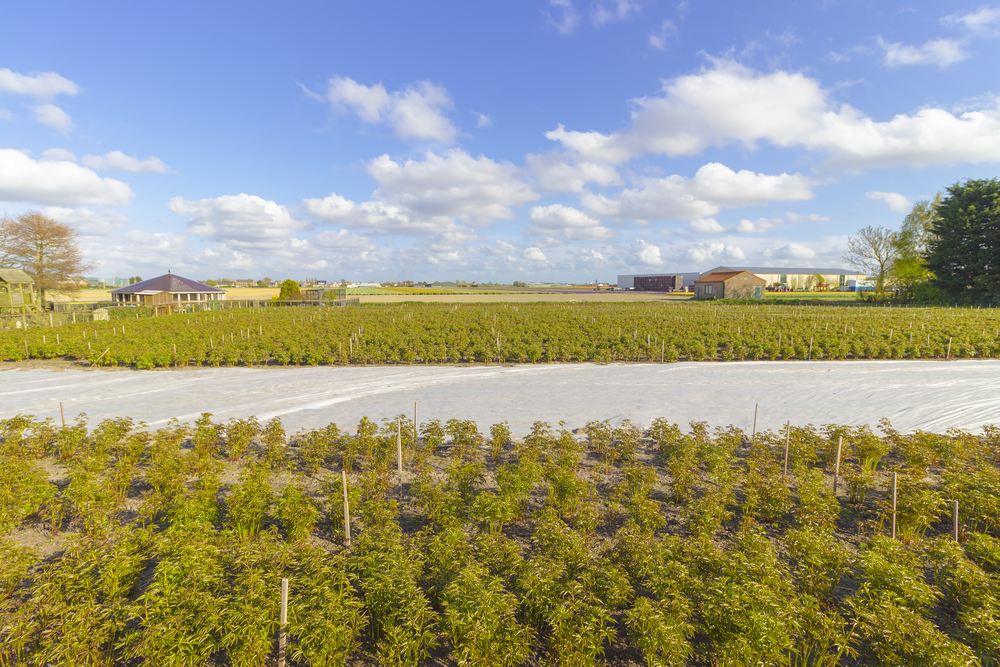 There are hundreds of different strains of marijuana. For medicinal users, determining the best one for their particular aliment can be daunting. One company is utilizing artificial intelligence (A.I.) to make that task easier.
Potbotics—a Silicon Valley and New York based technology firm—launched the PotBot app in 2016, which uses A.I. to comb through the different strains of medical marijuana on the molecular level to find the right one for each specific person with each specific ailment. Once a medical cannabis recommendation is calculated, PotBot helps patients find their recommended cannabis at a nearby dispensary or set up an appointment with a licensed medical cannabis clinic.
"One of the fundament issues in the industry is that there are so many different types of strains on the market today," said David Goldstein, the CEO of Potbotics, in an interview with R&D Magazine. "Research recently said that there are 30,000 strain types to choose from and while that is fine for the recreational market, it is very confusing for medical cannabis community to try to get consistent replicated results.
"Our artificial intelligence engine acts as a data pipeline and it pulls in new studies from existing databases and pulls them into the backend," he added. "Our system is being upgraded with new studies that come out constantly."
According to the PotBot website, there are more than 750 strains of cannabis on the app to choose from with several methods of consumption, including tinctures, dabs, edibles, lotions, vaporizers and sprays. The wrong strain and form of ingestion could aggravate a user's symptoms instead of alleviating them.
Goldstein said the medical marijuana community currently has the tools to test for six different cannabinoids including Cannabidiol (CBD), Tetrahydrocannabivarin (THCV), Cannabinol (CBN), Tetrahydrocannabinol (THC), Cannabigerol (CBG) and Cannabichromene (CBC).
"What we do is we look at what studies have been done on a specific cannabinoid and tie that into the products and the space today," Goldstein said. "By that logic, patients have more purchaser confidence and better transparency as to why a certain strain would benefit them.
"There is a real medical movement that involves getting doctors involved and patients that really do use this either as their main medication or supplements to their main medications."
Goldstein explained that different ailments require different strains. For example, insomnia might be alleviated by a certain strain while inflammation and anxiety may be relieved by others.
The app, which is available on Android and Apple devices, currently has over 100,000 downloads nationwide.
After downloading the app, users are asked to provide demographic information, including age and gender, as well as a history of their cannabis usage, their ailment and desired medical effect.
Goldstein explained that one of the difficulties in recommending the right strain of medical marijuana for a given patient is that every state has a different law regarding the issue and the app must adjust the offering based on the state's product line and approved ailments able to be prescribed medical marijuana.
"That's one of the biggest challenges to working in this industry so when you scale you have to scale on a state by state level," he said. "The application is applicable to all 50 states because it is an information app, you don't need a specific type of state approach for this type of information.
"But when we start working within the state with businesses who want to use this app it gives them an opportunity to make sure they are reaching state compliance, and for example only recommending based on what ailments are approved in that state.," Goldstein added. "I think one of the biggest challenges is regulations dictate what cannabinoids a dispensary needs to test for."
Goldstein said he also is creating a doctor dashboard to go along with the patient portion of the app, which will include research hubs to bring doctors up to speed and a video conferencing feature that allows the doctor and patient to communicate.