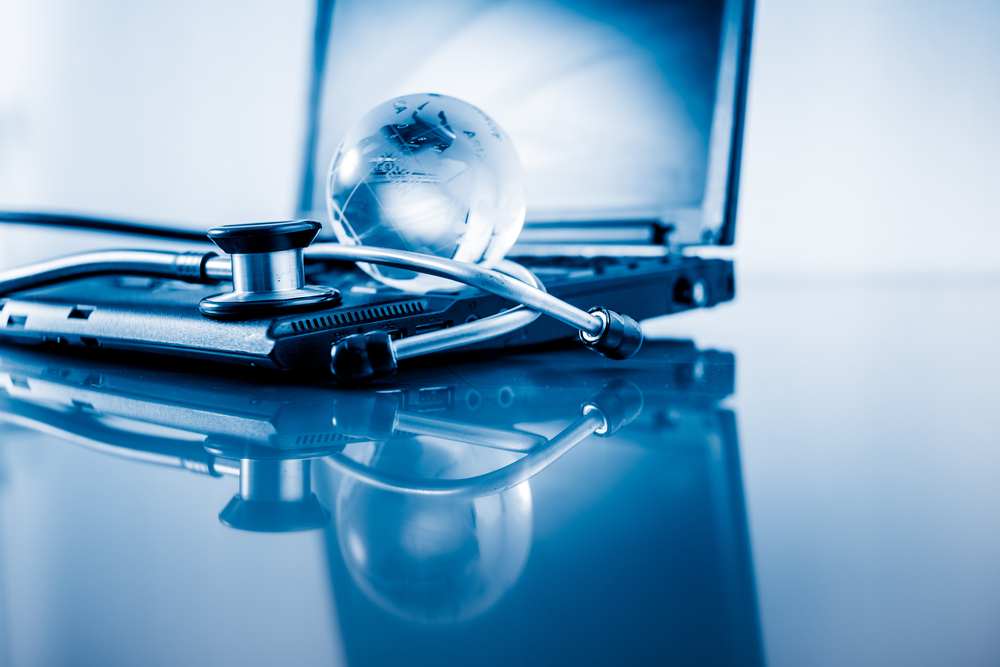 Technology has made a big difference in the world of healthcare. It can help manage intense pain, make complex surgeries simpler and make it easier to discover hidden treatments for hard-to-treat diseases. Technology has the ability to push the limits of the diseases we can prevent, treat, and cure beyond what we ever thought was possible. To highlight these possibilities, R&D Magazine took a special focus on what's next in healthcare technology.
Technology for treatment
Creating novel bioelectronic devices requires both skilled biologists and innovative electrical engineers. In our article, "Smart Bandage Monitors Wound Healing, Delivers Drugs," we put a spotlight on an interdisciplinary team at Tufts University that has come together to create a "smart" bandage that will actively monitor the condition of chronic wounds and deliver drug treatments to improve healing. The new prototype bioelectronics bandage features integrated pH and temperatures sensors that electronically triggers drug release when it senses that wounds are not healing properly.
Bioelectronic devices can also be utilized in place of, or in addition to, pharmaceutical drugs to manage pain. In our story "Biotech Device Could Treat Rheumatoid Arthritis Without the Side Effects" we highlight SetPoint Medical, a California-based clinical-stage biomedical technology company that is currently conducting a pilot trial using their new microregulator, an implanted device the size of a coffee bean that could treat RA without needing pills or injectable treatments.
In our story "New Bioelectronics Mesh Could Monitor Electrical Activity of the Heart" we highlighted a new, soft and stretchable bioelectronics mesh that is able to record the electrical activity of human heart and muscles, a discovery that could be implemented for pain relief, rehabilitation and prosthetic motor control. The wearable, implantable device measures electrophysiological signals and applies electrical and thermal stimulations.
But pain management using technology doesn't always require electronics. In our story "Bioengineers Tap Into Magnetic Force to Reduce Chronic Pain" we outline a new gel-like material embedded with magnetic particles that could help reduce chronic pain by targeting the specific ionic channels responsible for it.
3D printing has also made a significant impact in the field of healthcare. We highlighted one example in our article "Novel 3D Printing Approach Shows Promise in Treating Spinal Cord Injuries."
This story highlights a team of researchers who used custom-built 3D printers to develop a novel technique that combines two already utilized methods–injected stem cells and implanted scaffolds— to treat spinal cord injuries. The researchers were able to successfully print scaffolds, as well as stem cells—which will differentiate into neurons and help connect living nerve cells above and below the injured site on the spinal cord—using a single custom-built 3D bioprinting system.
Technology for discovery
Sometimes technology can make the biggest difference by assisting in the discovery of disease before it becomes a more significant problem for the patient.
The use of ultrasound machines is one way this has already been accomplished, providing medical professionals with key insights as to what is going on inside the body. Now, researchers at the University of British Columbia have taken this technology one step further. In our article, "New Technology Yields Cheaper Ultrasound Machine" we featured a team that has created a portable, wearable ultrasound transducer that could reduce the cost of ultrasound scanners down to about $100.
Gene sequencing has been getting significant attention recently, for its ability to help scientists discover the roots of disease, and potentially find better treatments for it. We highlighted this next-generation technology in two articles.
The first, "New Sequencing Tech Provides a Better Look at RNA" outlines the work of a team that is using an emerging technique called single molecule sequencing technology to develop a new model for how genes are regulated in a cell—a discovery that could lead to better personalized treatments.
The second article looks at some of the challenges that need to be tackled before gene sequencing technology can be utilized to its full potential. The article "Next-Generation Sequencing: The Need for Quality Control" explains how next-generation sequencing cannot be effective, and diagnostics cannot be accurate, if the cfDNA library a pathologist creates from a patient sample for sequencing is of poor or incorrect quantity. The article suggests one method that determines whether a cfDNA library is suitable for sequencing via NGS—automated capillary electrophoresis (CE).
Automation is also the theme of our final story focused on healthcare technology, "Taking Biotechnology to the Next Level With Automation." This story explains how biopharmaceutical development labs are often a study in contrasts between highly sophisticated scientific methods and instruments on the one hand, and paper lab notebooks, binders and repetitive manual tasks on the other. Eliminating sources of human error through automation could make reproducibility easier to achieve.
Next month's special focus
In October, R&D Magazine is taking a deeper look at 3D printing—also known as additive manufacturing— and its impact and application across industries. Be sure to check back!