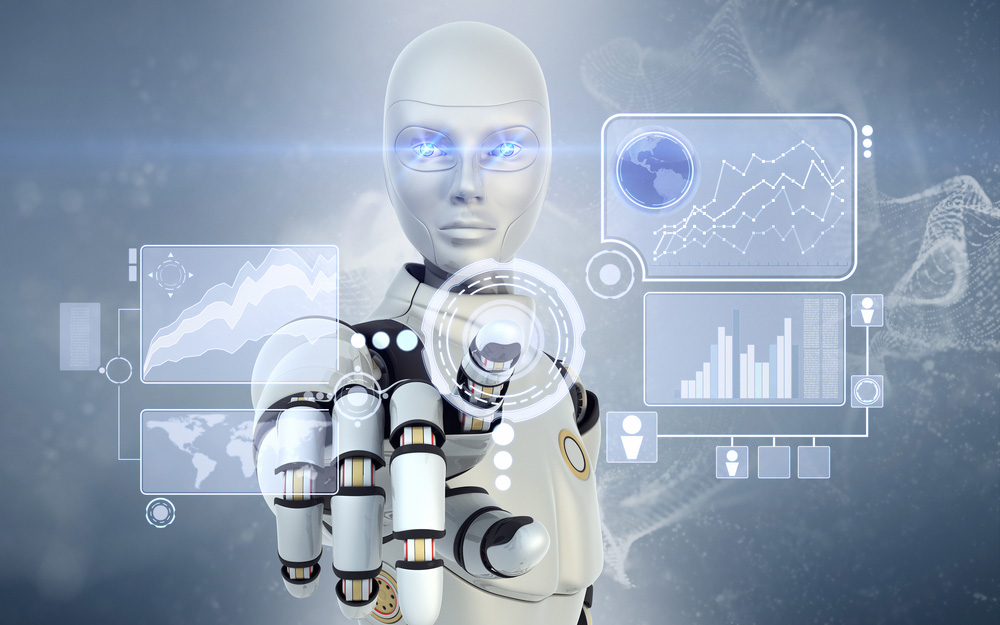 Robotics and artificial intelligence (A.I) were once considered fantasies of the future.
Today, both technologies are being incorporated into many elements of everyday life, with applications popping up in everything from healthcare and education to communication and transportation.
In July, R&D Magazine took a deeper dive into this breakthrough area of research.
We kicked off our coverage by speaking to several experts about where the field of robotics is going with, Robotics Industry Has Big Future as Applications Grow.
Susan Teele of the Advanced Robotics for Manufacturing Institute and Bob Doyle of the Robotics Industries Association, discussed the impact that robots will have on the workforce and what technological advancements are needed for them to truly flourish.
We expanded on that idea in Creating Robots That Are More Like Humans, which features a research group at Northeastern University focused on creating software that makes robots more autonomous, so eventually they are able to perform tasks on their own with little human supervision or intervention.
The group's leader, Taskin Padir told R&D Magazine how reliable robots with human-like dexterity and improved autonomy could take over jobs that are dangerous or difficult for humans to perform.
Robots can also be used to reduce danger. Our article, Creator of 'Suicidal Robot' Explains How Robot Security Could Prevent 'The Next Sandy Hook', focused on the robotic security company Knightscope, which made headline recently for a humorous mishap involving one of its robots falling into a fountain.
However, the real story is the true mission behind Knightscope.
The company was created by a former police officer who was deeply impacted by the Sandy Hook Elementary School shooting. Knightscope's robots now serve as intelligence gathering tools, which law enforcement officials can utilize during, as well as after an emergency, to better understand what is going on, de-escalate a dangerous situation, and potentially help capture or gather evidence against the perpetrator of the crime.
We wrapped up our robotics coverage with, Robotic Teachers Can Adjust Style Based on Student Success, which focuses on the development of socially assistive robotics— a new field of robotics that focuses on assisting users through social rather than physical interaction. A research group at Yale University is designing these robots to work with children, including those with challenges such as autism, hearing impairment, or those whose first language is one other than English.
A.I. Advancements
Our A.I. coverage kicked off with Why Canada is Becoming a Hub for A.I. Research, which highlighted the significant commitment to A.I. research and development our neighbor to the north is making.
The Vector Institute— which received an estimated $150 million investment from both the Canadian government and as well as Canadian businesses—is one example of that commitment.
The independent not-for-profit institution based in Ontario seeks to to build and sustain A.I.-based innovation, growth and productivity in Canada by focusing on the transformative potential of deep learning and machine learning.
We also looked at the impact of A.I. in the healthcare space. One article, Startup Uses A.I. to Streamline Drug Discovery Process, features an interview with the CEO of Exscientia, which is using A.I. fueled programs in conjunction with experienced drug developers to implement a rapid 'design-make-test' cycle. This essentially ascertains how certain molecules will behave and then predicts how likely they are to become useful drugs.
Another startup, Potbotics is using A.I. to comb through the different strains of medical marijuana to find the right one for a specific ailment with its app 'PotBot.'Once a medical cannabis recommendation is calculated, the app helps patients find their recommended cannabis at a nearby dispensary or set up an appointment with a licensed medical cannabis clinic. We featured the company in our article, PotBot Uses A.I. to Match Medical Marijuana Users to Best Strain.
The use of A.I. to create autonomous vehicles is another area that is rapidly growing. In our article Algorithm Improves Energy Efficiency of Autonomous Underwater Vehicles, we focused on researchers from Oregon State University, who developed a new algorithm to direct autonomous underwater vehicles to ride the ocean currents when traveling from point to point.
Improving the A.I. of the vehicles extends their battery life by decreasing the amount of battery power wasted through inefficient trajectory cuts.
Also, we took a deep dive into Toyota's plan for A.I., featuring an exclusive interview with Jim Adler the managing director of the Japanese car company's new venture fund, Toyota A.I. Ventures in our article, How Toyota's New Venture Fund Will Tackle A.I. Investments.
The venture fund will use an initial fund of $100 million to collaborate with entrepreneurs from all over the world, in an effort to improve the quality of human life through artificial A.I.
Toyota A.I. Ventures will work with startups at an early stage and offer a "founder-friendly" environment that won't impact their ability to work with other investors. They will also offer assistance with technology and product expertise to validate that the product being built is for the right market, and give these entrepreneurs access to Toyota's global network of affiliates and partners to ensure a successful market launch.
Next Month's Special Focus
In August, R&D Magazine will continue its special focus series, this time highlighting the many applications of virtual reality. The technology has expanded significantly outside of the video gaming world, and is now being used across multiple disciplines.