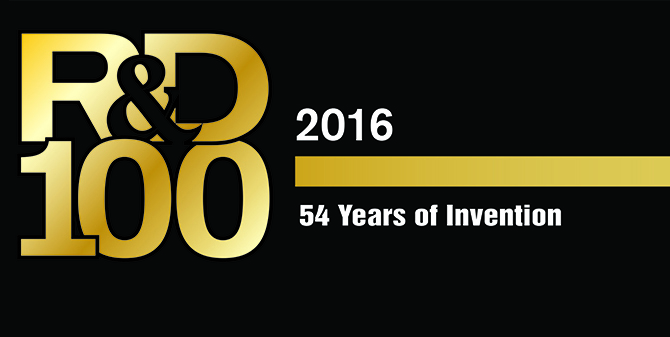 The 2016 R&D 100 Conference kicked off today at 1 p.m. EST at the Gaylord National Resort in Washington, D.C., with the first of two keynote speeches by Rosemarie Truman, the director of Innovation Impact at the Pacific Northwest National Laboratory.
Truman's presentation, titled "Valuable Federal Inventions: Moon Shot Unicorns Waiting to be Tapped," addressed the crucial role of startup companies in the R&D sector, as well as the need to accelerate and commercialize more federal inventions. How do we connect these inventions to experienced, serial entrepreneurs with the relevant experience? How do we avoid failure?
Truman spoke about Pacific Northwest National Laboratory's forthcoming startup challenge, a national competition featuring inventions that could be commercialized via business plans and startups.
In addition to Truman's keynote, there are four other sessions today in the R&D Strategies and Leadership Development track, the Advanced Materials and Emerging Technologies track, and the New Advances in Automation and Robotics track.
Industry expert Vicki Barbur will take attendees through the typical science and technology career path, including some alarming statistics, today and tomorrow's concerns, what we can do now, and opportunities to change the status quo.
The presentation will outline key examples of ways in which companies can evolve their R&D strategy to ensure that passion is retained through their staff demographics—and that the same kind of commitment to R&D is pervasive for generations to come.
Warren Grayson, Ph.D., an associate professor at Johns Hopkins University and a patent holder and the promising startup EpiBone, will be speaking about how he and his team are developing ready-to-implant plastic bone that can turn into living tissue. This could dramatically improve life for patients undergoing facials and other reconstructive surgery.
Grayson's presentation will focus on the breakthrough technologies used to enable precise control of the cellular microenvironment and address fundamental questions regarding the application of biophysical cues to regulate stem cell differentiation.
Today's attendees will also be hearing from current NASA employee and former director of the National Nanotechnology Initiative, Michael Meador. Meador will speak about how pervasive nanotechnology is in our lives today, and the opportunities and challenges it presents in the next 10 years.
Bradford Goldense, CEO of the research firm Goldense Group, will also be presenting his "12 Trends in the Science of Managing R&D Product Development." The presentation will examine a dozen trends currently being fleshed out by industry leaders in their quest to remain innovation pioneers in research and product development.
Thursday's conference agenda is also educationally robust, featuring a keynote from Stephen Shapiro, two general sessions, and nine regular presentation sessions. Thursday's conference activities culminate in the 54th Annual R&D 100 Awards gala, which honors the 100 most innovative technologies and services of the past year.
The R&D 100 Awards is an international competition honoring the 100 most technologically significant R&D products introduced into the marketplace over the past year. The Awards recognize excellence across a wide range of industries, including telecommunications, optics, high-energy physics, materials science, chemistry, and biotechnology. The awards not only recognize the efforts of the development team and partners, they provide a mark of excellence known to industry, government, and consumers.
The R&D 100 Awards Committee will also honor excellence in four Special Recognition categories – Market Disruptor Services, Market Disruptor Products, Corporate Social Responsibility, and Green Tech.
About the R&D 100 Awards
Since 1963, the R&D 100 Awards program has identified revolutionary technologies newly introduced to the market. The R&D 100 Awards identify and celebrate the top technology products of the year. Past winners have included sophisticated testing equipment, innovative new materials, chemistry breakthroughs, biomedical products, consumer items, and high-energy physics spanning industry, academia, and government-sponsored research.