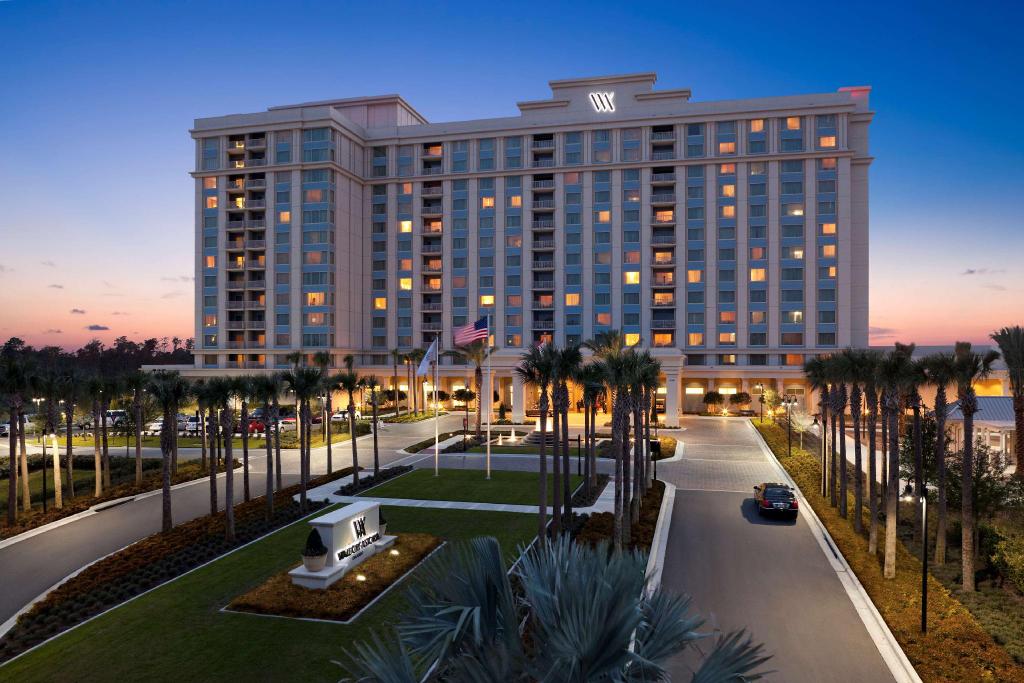 Enter the 2019 R&D 100 Awards!
The R&D 100 Conference was launched in 2015 as an educational event that celebrated the historic R&D 100 Awards and provided a new, in-depth conference that brings together the unique opportunities for R&D professionals to learn, network and collaborate.
The R&D 100 Awards have served as the most prestigious innovation awards program for the past 56 years, honoring great R&D pioneers and their revolutionary ideas in science and technology. Check out this year's 2018 R&D 100 finalists here. The winners will be announced at a black-tie gala event on Friday, Nov. 16 following the R&D 100 conference.
Have an exceptional innovation? Applications for 2019 R&D 100 Awards are now being accepted. To be eligible for the 2019 R&D 100 Awards products or services must have entered the marketplace between January 1, 2018 and March 31, 2019. For more information visit: https://www.rd100conference.com/faq/
The fourth annual 2018 R&D 100 Conference will kick off Thursday, Nov. 15, with a focus on accelerating the R&D pipeline as part of this year's theme, "Path to Success: Innovation & Technology Transfer Strategies in R&D."
The two-day event is taking place at the Waldorf Astoria Orlando in Orlando, Florida, culminating in the R&D 100 Awards gala event on the evening of Nov. 16.
The event will begin with the welcome and opening keynote address "Making Innovation Drive the Bottom-line: Success Stories from the American Innovation Index," presented by Charles L. Colby, Chief Methodologist and Founder of Rockbridge Associates and Gina D. Woodall, President of Rockbridge Associates (9 a.m.-10 a.m.; Grand Ballroom I).
The American Innovation Index (Aii) is the first comprehensive study to quantify and rank innovativeness as experienced by customers, providing businesses with a roadmap of how to succeed through innovation. This new study has shown that when customers observe changes in how a company creates and delivers value, they become excited, find the company attractive, and reward it with loyalty. The Aii specifically quantifies and ranks 163 companies in 20 sectors by their overall innovation level and social innovation. It is the first study of its kind reporting on U.S. companies. The Aii is a collaboration of research firm Rockbridge Associates, the Fordham University's Gabelli School of Business and the Norwegian School of Economics (NHH). The study is based on a representative survey covering over 40,000 customer touchpoints.
In an interview with R&D Magazine, Coby explained how understanding the value of innovation could benefit the R&D community.
"I think one of the things the audience at the conference will be interested in is that we've established a bottom line importance of innovation," said Coby. "We've correlated it with loyalty and it is definitely a predictor. The implication that has to people involved in R&D areas is this is more than just tinkering and coming up with new approaches, this translates into market share."
Effective analytics
They keynote will be followed by the first general session of the conference, "Measure Twice, Invest Once: Analytics Can Cost You a Bundle if You Don't" presented by Figen Ülgen, PhD, the General Manager of the Rack Scale Design Group within the Datacenter Group at the Intel Corporation (10:10 a.m.-11 a.m., Grand Ballroom 1). Ülgen oversees the product and solutions roadmap as well as total cost of ownership (TCO) strategy for Rack Scale Design, which is focused on innovative ways to build the data centers of the future.
During her talk, Ülgen will discuss how analytics software should be utilized to assure a positive ROI. As technology has advanced, cheaper storage, faster processing and a larger variety of analytics algorithms have become available. These tools are now essential to success, whether you are a healthcare CTO, a financial institution COO or the founder of a startup. Ülgen will discuss the true cost of integrating analytics into the backbone of your business and how to assure the total cost of ownership equation works to your company's benefit in the short and the long term.
Breakout sessions
The conference will include sessions in three tracks: R&D Global Trends, R&D Innovations & Leadership and R&D Technology Transfer Strategies. The first breakout session "Emerging Trends in Life Science: Advances in 3D Cell Culture," (11:15-12 p.m., Madison) will be presented by Anthony Frutos, PhD, the director of business technology at Corning Life Sciences, and will be part of the R&D Innovations & Leadership track.
In the last several years, 3D cell culture models and tools have emerged that are increasingly being adopted by pharmaceutical and biotechnology companies because of the growing body of evidence showing better correlation of these systems to in vivo results.
In his talk Frutos will highlight the potential of 3D cell culture models over 2D.
"What I'm hoping to accomplish with this presentation is to give an overview of this relatively new field of 3D cell culture and help the attendees understand what 3D cell culture is and why is it gaining in prominence and importance," said Frutos, in an interview with R&D Magazine.
3D models range from relatively simple 3D spheroids to more complex organoids and organ/body-on-a-chip technologies, and they are impacting a variety of fields including oncology drug screening, early assessment of compound/drug safety testing as well as tissue engineering. Frutos said his presentation will give an overview of some of the exciting advances in the field of 3D cell culture and—through a series of case studies—highlight several of the new, enabling tools facilitating the adoption of 3D cell techniques.
During the same time block, Mark Jones, PhD, Executive External Strategy and Communications Fellow for Dow Chemical, will present his talk, "Exceptional R&D Presentations in Spite of PowerPoint: How to Communicate in the Digital Age," (11:15-12 p.m., Vesey), also part of the R&D Innovations & Leadership track.
This talk will provide key insights on how to give an effective presentation focused on data.
Today, data presentation is especially important in scientific and technical presentations. Crafting graphics that are "mind ready" and easily absorbed by your audience requires thought and effort.
Jones's presentation will focus on the lessons learned in the industry and association worlds where science and technological communication skills form the cornerstone of engagement.
During the talk attendees will learn how to effectively focus on the audience to deliver an impactful presentation and how presenters must make themselves the focus, recognizing that they are there to influence, not simply inform. Jones will also discuss practical tips on how to craft effective presentations by planning, practice and sustained effort.
Looking ahead
Overall, the morning portion of day one of the 2018 R&D 100 Conference is set to be full of important insights focusing on innovation, leadership and industry trends.
"We are excited to start day one of the R&D 100 Conference off with such an exceptional lineup of speakers from across multiple industries and backgrounds," said Bea Riemschneider, VP of Content and Events–Innovation for Advantage Business Marketing, the organization responsible for the R&D 100 Conference and Awards and R&D Magazine. "Each presentation is sure to provide attendees an opportunity to gain novel insights that they can directly apply to their own work in R&D, as well as opportunity for ample interesting discussions."