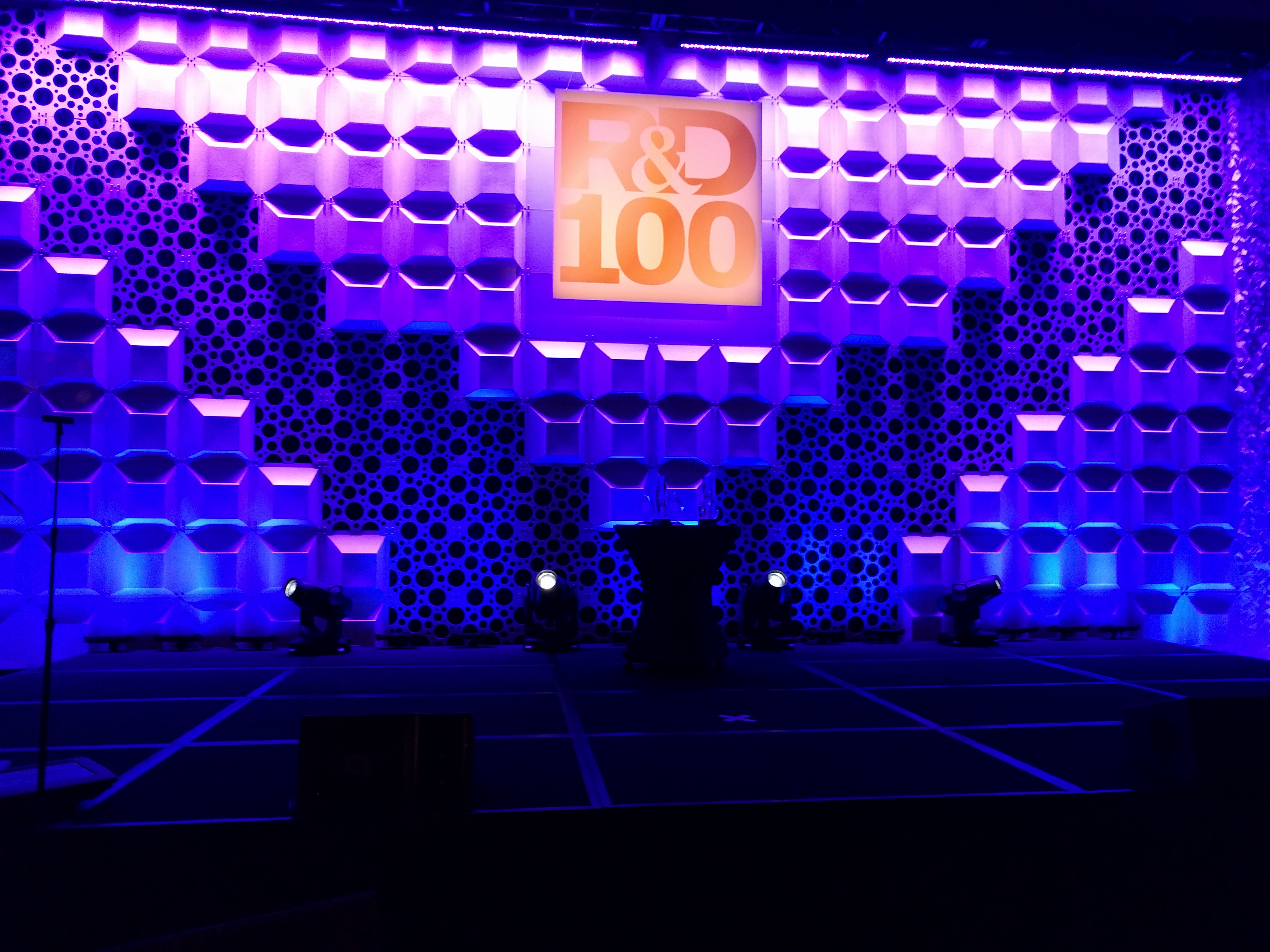 The winners of the 55th annual R&D 100 Awards—an international competition that recognizes the 100 most exceptional innovations in science and technology from the past year—were revealed Friday, Nov. 17, during a black-tie awards ceremony held at the Walt Disney World Swan Resort in Orlando, Florida. The R&D 100 Awards have long been considered the most globally prestigious recognition of invention and innovation.
R&D 100 Awards recipients include established Fortune 500 companies and federally funded research institutions, as well as academic and government labs. Their leading products, technologies and services will make a difference in a wide range of industries and together represent a bright future for science and innovation in the years to come. Current and past winners share in the pride of achievement and global recognition an R&D 100 Award offers.
"We were honored to release the 2017 R&D 100 Awards in Orlando and also acknowledge the exemplary R&D 100 Finalists who join the R&D 100 Awards community this year," said Bea Riemschneider, Editorial Director of R&D Magazine and the R&D 100 Awards. "This class of products and technologies will undoubtedly make a huge impact on the health, safety and welfare of society on a global scale, and we congratulate them on their achievements."
The R&D 100 Award Winners were selected by an independent panel of more than 50 judges representing R&D leaders in a variety of fields. Winners were recognized across five major categories—Analytical/Test, IT/Electrical, Mechanical/Materials, Process/Prototyping, and Software/Services. The full list of winners can be found here.
The R&D 100 Awards Ceremony also unveiled the R&D 100 Special Recognition Awards, with Gold, Silver, Bronze and Merit Awards announced during the ceremony. These included Special Recognition: Corporate Social Responsibility; Special Recognition: Green Tech; Special Recognition: Market Disruptor – Products; and Special Recognition: Market Disruptor – Services.
The R&D 100 Winners were selected from among a group of exemplary R&D 100 Finalists, who were previously revealed in the October issue of R&D Magazine. Congratulations to all who were recognized as part of the R&D 100 Awards program.
The R&D 100 Awards Ceremony took place following the third annual R&D 100 Conference, Nov. 16-17, which featured an impressive line-up of speakers focused on the theme of "R&D Innovations & Emerging Capabilities." For more information on the R&D 100 Conference, visit https://www.rd100conference.com/
About the R&D 100 Awards
Since 1963, the R&D 100 Awards program, an integral part of the R&D Magazine brand, identifies and celebrates the top 100 revolutionary technologies of the past year. Past winners have included sophisticated testing equipment, innovative new materials, disruptive chemistry breakthroughs, new biomedical products, breakthrough consumer products, and new technologies spanning industry, academia, and government.
Since its founding in 1959 as Industrial Research, R&D Magazine (www.rdmag.com) has served research scientists, engineers, and technical staff at laboratories around the world, providing timely, informative news and technical articles in the twice-daily e-Newsletter, R&D Daily, that together broaden readers' knowledge of the research and development industry and improve the quality of their work.