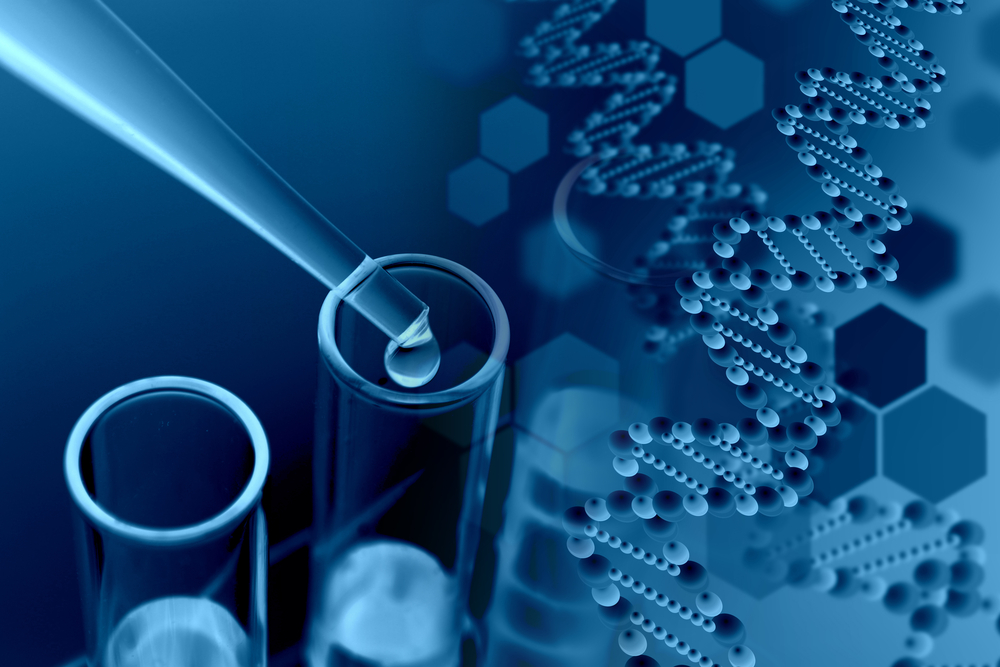 Over the last several years, we have seen a veritable explosion of innovative pharma approaches for treating previously untreatable or difficult-to-treat diseases, especially cancers, rare and orphan diseases (both cancers and genetic-based diseases) and pediatric diseases (many of which are also cancers and rare diseases). For the first time, there is real hope for these critically ill patients. For the biopharma industry, there are new and exciting scientific paths which could yield significant commercial benefits.
Large biopharma companies are pursuing new areas such as immune-oncology and gene therapy as the next "white space" in their strategic growth roadmaps, while smaller companies believe they can leverage their proprietary technologies and scientific breakthroughs to create viable businesses.
This innovation spurt and increase in development activity is the result of scientific, regulatory, drug development and business model revolutionary changes coming together at the right time to create a highly favorable environment which enables these new approaches and treatments to flourish. Many of these new solutions (such as Chimeric antigen receptors, CAR-T gene therapy), will also require new supply chain and operational models to support product manufacture as well as delivery of patient care. Ultimately, new pricing, reimbursement and paying models will also need to emerge but that is a subject for a later paper.
An over-riding driver of these new approaches is the focusing of disease treatment solutions, or what is referred to as precision medicine (PM), initially on a small group of patients, ultimately targeting a single patient. Targeted drug development is one of the most promising areas for the future of drug discovery and development the basis of PM is that disease development and manifestation can vary greatly across small groups, sub-populations, and individuals. Patients are chosen for treatment based on specific test results (such as a genetic test or other biomarker), indicating that the patient's disease (tumor, hepatitis C, cystic fibrosis) is likely to respond to the drug. Disease treatments have long been based on an individual's phenotype characteristics, such as age, weight, ethnicity and sex and current health. But now research is taking the next step in precision medicine, building an understanding of the genome, proteomics, and the microbiome, and demonstrating significant improvements in treatment outcomes in a wide variety of diseases (for example, oncology — breast, colon, lung, prostate, chronic kidney disease, hemophilia, autoimmune diseases, and various rare diseases such as Duchennes). The main objective is to get the right treatment (right drug or drugs, correct dosage and correct duration) for a particular patient (or sub-population) with the help of specific tests and specific biomarkers which are often used as surrogate end points for treatment.
As exciting as these developments are, this greater treatment personalization creates a challenge for drug developers, regulators, physicians, and payors. How can drugs be effectively developed for small populations; how will the regulators be able approve such drugs and will the payors pay for it? Clearly, new development tools are needed to drive down the cost and time of development, provide tools for the evaluation of smaller populations and increase the likelihood of regulatory success. Ideally, these same tools can also be used to communicate between and across the various interest groups and involved parties.
One important element in creating this new environment has been the FDA's increased willingness to experiment with and accept (for regulatory approval purposes) new approaches to drug development. The four most important regulations/changes in attitude are:
The various accelerated approval paths that have been put in place in the last several years, especially for serious or life-threatening diseases. One often used path is the Breakthrough Therapy Designation which is intended to expedite the development and review of therapies for serious or life-threatening conditions, which may offer substantial improvement over available therapies.
The Orphan Drug Act which provides incentives (accelerated approvals, tradeable review vouchers, PRV's) to make developing drugs for small numbers of patients financially viable; however, while it does not create a standard for the approval of orphan drugs that is different from the standard for drugs for common conditions it does provide flexibility in applying regulatory standards due to the intended uses of drugs.
The additional authority provided by FDASIA (2012) allows the FDA to approve drugs based on surrogate end points, often biomarkers, that are "reasonably likely to predict clinical benefit". The agency (as well other global regulatory agencies such as the EMA) is now willing to work directly with drug sponsors who wish to utilize new biomarkers during their drug development program and these do not need to pass through FDA's formal qualification process to be used to support drug development and review.
The FDA's strong institutional support for using modeling and simulation and other in silico tools to predict clinical outcomes (every FDA Commissioner in the last 10 years has been a vocal supporter), inform clinical trial designs, support effectiveness evidence, optimize dosing, predict product safety, and identify and evaluate potential adverse events and their causal factors.
Immuno-oncology therapy and gene therapy are two of the new scientific breakthroughs that are being pursued aggressively by the industry and demonstrate how drug developers (both small and large) are attempting to address the challenges in developing products for sub-populations, using innovative business strategies, working within the FDA's attitude of flexibility and using new development tools such as modeling and simulation of trials and biomarkers, using adaptive clinical trials to get to relevant, clinical answers more quickly.
These new technologies enable new business strategies, for example, building a "platform compound" by starting with a single indication followed by additional indications. Merck's Keytruda™ BMS' Opdivo™, two products that are already commercial have 8 indications each and Abbvie's Imbruvica™ has 5. There are signs that Novartis is looking to do something similar with its new CAR-T compound, Kymriah™.
The stair-stepping of multiple indications often begins in a rare disease or small sub-population eligible for FDA Breakthrough Therapy Designation (BTD) as well as accelerated approval process and even potentially a Pediatric Review Voucher.
Using validated biomarkers as the outcome objectives, in some case instead of specific diseases outcomes enables more efficient clinical trials and allows model-based drug development to be a critical element of the clinical process. Keytruda™ was the first drug approved by the FDA based on a biomarker signature rather than a specific cancer type.
As these indications are often for small sub-populations, they are the next step in the movement to precision medicine.
A robust initial clinical development strategy design, incorporating modelling and simulation and other tools to accelerate the trials process, early in the compound stage gate process as well as other data analysis tools, provides the capability to support this type of indication "stair-stepping" approach in a timely manner and on an economic basis. In addition, incorporating regular dialogue with the FDA and anticipating their questions and concerns increases the likelihood of regulatory approval.
Model-based Drug Development (MBDD), using physiologically-based pharmacokinetic (PBPK) modeling or pharmacokinetic (PK/PD) modeling and simulation tools are ideally suited to support this drug development strategy. The FDA has shown a strong commitment to utilize M&S in the drug development process and is in line with FDASIA objectives as it can help determine the relevant patient surrogate end-points and biomarkers. Modeling and Simulation (M&S) in the drug development process is an industry-proven, scientific approach used to inform crucial drug development decisions such as dosing, drug-drug interaction (DDI) and other critical safety and efficacy questions.
In addition, the clinical strategy development plan can anticipate and plan for the use of other tools to accelerate the clinical trials, such as adaptive trials or trials that use Bayesian statistics to expedite the trials by being able to identify drug effectiveness more quickly in patients as well by enabling the running of multiple trials or trials with multiple arms, without compromising the trial results.
Thus, clinical development plans established early on which make full use of the new tools available to drug developers can better focus and optimize the end results and define an optimal approach for needed pivotal studies and assess expected performance for selected biomarker targets in specific sub-populations.
The use of these tools, especially modeling and simulation has been shown to help to gain regulatory approval faster, thus enabling drug developers to get their science to the market ahead of competition, providing potentially significant commercial benefits, such as a longer exclusivity period and / or gaining a premium formulary position with key providers and attractive reimbursement from payors.