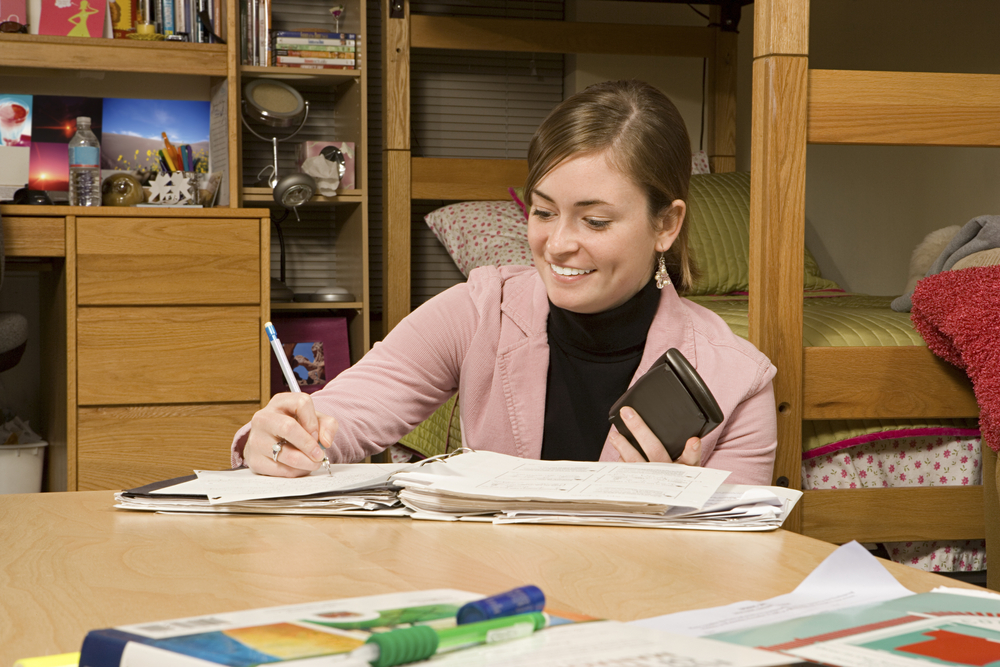 Parents have enough to worry about when sending their 18-year-old freshman off to college, but a new study shows some dormitories may contain high levels of toxic flame retardants.
The Silent Spring study, which looked at two U.S. college campuses in the northeast, showed that dust samples taken in dorms contain carcinogens, hormone disruptors and chemicals from dozens of flame retardants.
"College students spend a lot of time in their dorms–it's their home away from home," lead author Robin Dodson, an environmental exposure scientist at Silent Spring, said in a statement. "So the fact that they're being exposed to hazardous chemicals where they sleep, study and hangout raises important health concerns."
In the past manufacturers routinely added flame retardants to furniture in order to meet flammability standards, but the chemicals easily migrated out in the air and dust and into people's bodies. This has been linked to cancer, thyroid disease, decreased fertility, lower IQ and other health problems.
The researchers detected 47 different flame retardant chemicals in the 100 dust samples they collected.
The team found that 41 percent of the dorm rooms had levels of the carcinogen TDCIPP above health risk screening levels and levels of two brominated flame retardants—BDE 209 and BDE 47—at nine and five times higher, respectively, than the highest levels reported in studies from the last 10 years.
They also found levels of TCEP—another carcinogen—were higher in dorm rooms than in common spaces, likely due to dorm rooms being heavily furnished. Other products including electronics, showed increased indoor levels of flame retardants.
TCIPP—a replacement for PBDEs, a class of flame retardants that were phased out in 2005 due to health risk—was also among the flame retardants with the highest levels.
Of the two schools observed in the study, one of the universities followed a more severe flammability standard for furniture that compels manufacturers to use more flame retardants in their products and the other did not. The one that had the more severe standard had significantly higher dust levels of flame retardants.
"Our study shows that standards matter. They impact people's exposures, which can have significant impacts on their health," Dodson said. "The good news is, due to recent changes in flammability standards, institutions can now choose to follow a healthier standard that doesn't require the use of flame retardants without compromising fire safety."
Regulatory bodies are currently considering new flammability standards that could result in even more flame retardant chemicals to be added to furniture.
However, study co-author Kathryn Rodgers, a scientist at Silent Spring, said there are more effective ways to treat furniture.
"There are other effective and non-toxic methods such as sprinkler systems, smoke detectors, smolder-resistant furniture, and smoking bans," Rodgers said in a statement.
The researchers are hoping the results of the study influence college administrators to switch to flame retardant-free furnishings.
Parents can also mitigate the exposure by buying their own dorm room supplies including upholstered products labelled flame retardant-free, such as pillows and bedding made of 100 percent polyester, cotton or down and avoiding "egg crate" foam mattress pads.