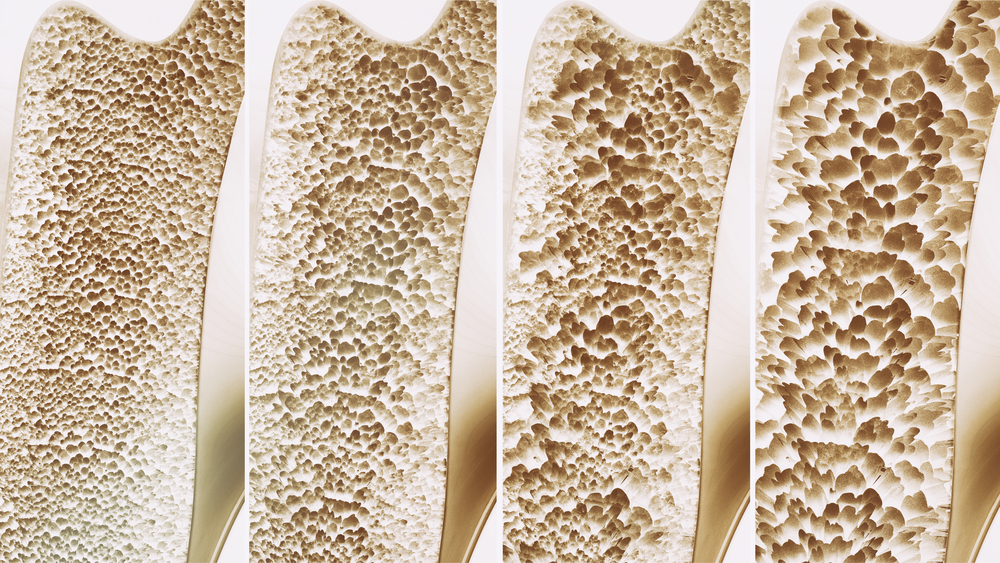 Radius Health, Inc, a science-driven fully integrated biopharmaceutical company that is committed to developing innovative therapeutics in the areas of osteoporosis, oncology and endocrine diseases, announced that the US Food and Drug Administration (FDA) has approved TYMLOS (abaloparatide) injection for the treatment of postmenopausal women with osteoporosis at high risk for fracture defined as history of osteoporotic fracture, multiple risk factors for fracture, or patients who have failed or are intolerant to other available osteoporosis therapy. In postmenopausal women with osteoporosis, TYMLOS reduces the risk of vertebral and nonvertebral fractures.
"Today's FDA approval of TYMLOS is an important milestone for Radius, and marks our transition to a fully integrated commercial biopharmaceutical company. I am highly confident that we have the people, strategies and resources to maximize the potential of the TYMLOS franchise and deliver sustainable high performance," said Robert Ward, President and Chief Executive Officer of Radius Health. "We believe that an osteoporotic fracture can be a life-altering event for a woman and her family. Osteoporosis in postmenopausal women represents a significant disease burden for which diagnosis and treatment should be healthcare priorities."
Clinical Data
The FDA's approval of TYMLOS was based on results at 18 months from the landmark ACTIVE trial and first six months of ACTIVExtend trial that demonstrated consistent significant and rapid reductions in the risk of vertebral and nonvertebral fractures regardless of age, years since menopause, presence or absence of prior fracture (vertebral or nonvertebral) and bone mineral density (BMD) at baseline. In human clinical studies, TYMLOS has been shown to decrease the incidence of new vertebral and nonvertebral fractures, to increase bone mineral density (BMD), and to increase a marker of bone formation. In addition, the anabolic effect of TYMLOS was demonstrated in animal studies by increases in BMD and bone mineral content that correlated with increases in bone strength at vertebral and/or nonvertebral sites.
The results from the ACTIVE trial were published in the Journal of the American Medical Association in August of 2016, and the results of the first six months of ACTIVExtend were published in the Mayo Clinic Proceedings in February 2017.
Specifically, in the ACTIVE trial, TYMLOS demonstrated significant reductions in the relative risk of new vertebral and nonvertebral fractures compared to placebo in the ACTIVE trial of:
86% in new vertebral fractures
43% in nonvertebral fractures
The absolute risk reductions were 3.6% and 2.0%, respectively.
"Today's TYMLOS approval by the FDA is exciting since it provides physicians a new treatment option for postmenopausal women with osteoporosis which could help to rapidly, consistently and significantly increase bone mineral density and reduce their risk of fractures," said John Bilezikian, M.D., Professor of Medicine and Pharmacology at the College of Physicians & Surgeons, Columbia University, Chief, Emeritus, of the of the Division of Endocrinology and Director of the Metabolic Bone Diseases Program at Columbia University Medical Center. "Fragility fractures should be viewed as sentinel events which require urgent evaluation and treatment because after that first fragility fracture, patients are at greater risk for subsequent fractures. The FDA's approval of TYMLOS represents an important step in our ability to treat this serious and complex disease and, in the process, address this urgent public health crisis."