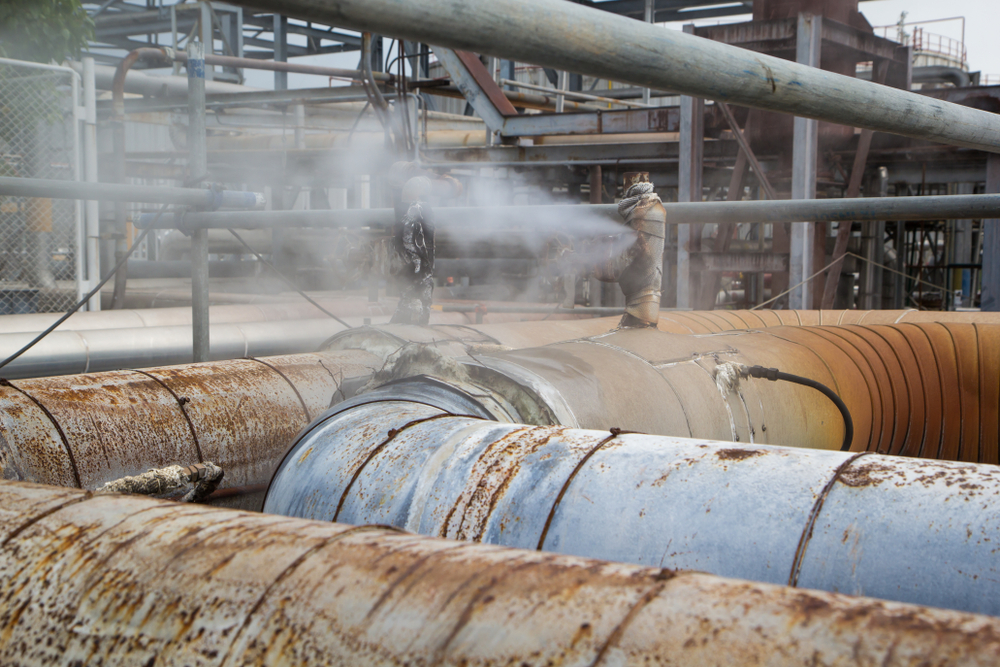 Detecting methane leaks, small or large, is an expensive and energy consuming process in the gas and oil industry.
University of Colorado at Boulder researchers have developed a new laser-based field instrument that can detect and quantify methane leaks as small as one-quarter of a human exhalation from almost a mile away.
The laser technology turns a complex, room-sized collection of instruments into a sleeker, 19-inch portable unit that can be maneuvered through the field near gas and oil operation sites. The instrument works by collecting precise, nonstop data, providing game-changing information crucial for safe industry operations and controlling harmful greenhouse gas emissions.
Detecting methane and other gas leaks is expensive and comes with technological constraints that have limited efforts to provide continuous monitoring. However, the new system uses dual frequency comb spectrometer, which provides an extremely efficient and accurate data collection, while also being cheaper than previous technologies.
"This instrument is particularly special because it's precise, autonomous, and continuous," Caroline Alden, a CIRES researcher and a co-lead author of the study, said in a statement. "Other technologies like aircraft flybys or physically traveling to sampling sites pose a problem–if a leak occurs between sampling events, you missed it."
The instrument sits on a mobile platform that swivels 360-degrees and can be placed out in field sites surrounded by oil and gas operations. The laser sends out carefully tuned, invisible beams of light to reflect off small mirrors placed a mile or more away.
If the beam, composed of over 100,000 wavelengths, passes through part of a gas plume blowing like a ribbon through the air, gases in the plume absorb some of the light in the beam before it returns to the detector. This allows researchers to identify the unique absorption fingerprints of gases like methane and carbon dioxide. With atmospheric models, researchers could track back to an actual leak location.
To test the dual frequency comb spectrometer observing system, the researchers successfully detected leaks in Boulder's Table Mountain research facility emitted from large metal cylinders full of methane they dragged around the rolling hills of the field site.
The researchers will now put the instrument through a blind test after collaborators at the METEC test site, run by the Energy Institute at Colorado State University, set up leaks in varying locations and sizes, even planting false leaks to trick the system.
"We know nothing about the leaks or where they are–so there will be no 'cheating the system'," principal investigator Greg Rieker said in a statement. "We're still preparing those results for public release, but I can say that we surprised even ourselves with our ability to find the leaks."
The study was published in Optics.