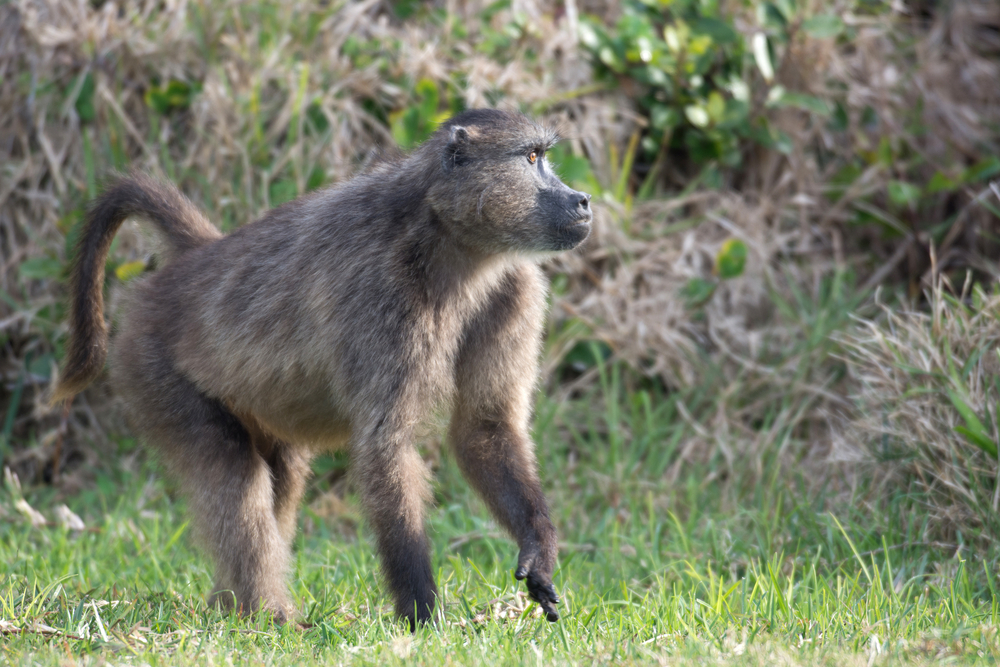 Could baboons and other mammals worldwide soon need pedometers? Not likely, but a new study to be published in Science reveals that on average, mammals move distances two to three times shorter in human-modified landscapes than they do in the wild.
Researchers worldwide, including Catherine Markham in the Department of Anthropology in the College of Arts and Sciences at Stony Brook University, collected data on movement of 57 mammal species around the globe by using GPS tracking devices. To get the results, the research team – led by Dr. Marlee Tucker — compared the tracking data to a Human Footprint Index, which gauges how much each area was affected by human activities such as infrastructure, settlements and agriculture.
The finding, scientists say, is significant because it is important that animals move with frequency and over a wide distance because they transport nutrients and seeds during their moving around. Traveling distances also brings different species together and balances the food web.
The authors conclude that by mammals moving less, ecosystem functions may be significantly affected in the human-modified landscapes. Professor Markham and colleagues with the Amboseli Baboon Research Project contributed to the study by tracking baboons living in the savannah ecosystem of East Africa. The research is led by a team at the Senckenberg Nature Research Society and Goethe University in Frankfurt.
The research was funded in part by the National Science Foundation.