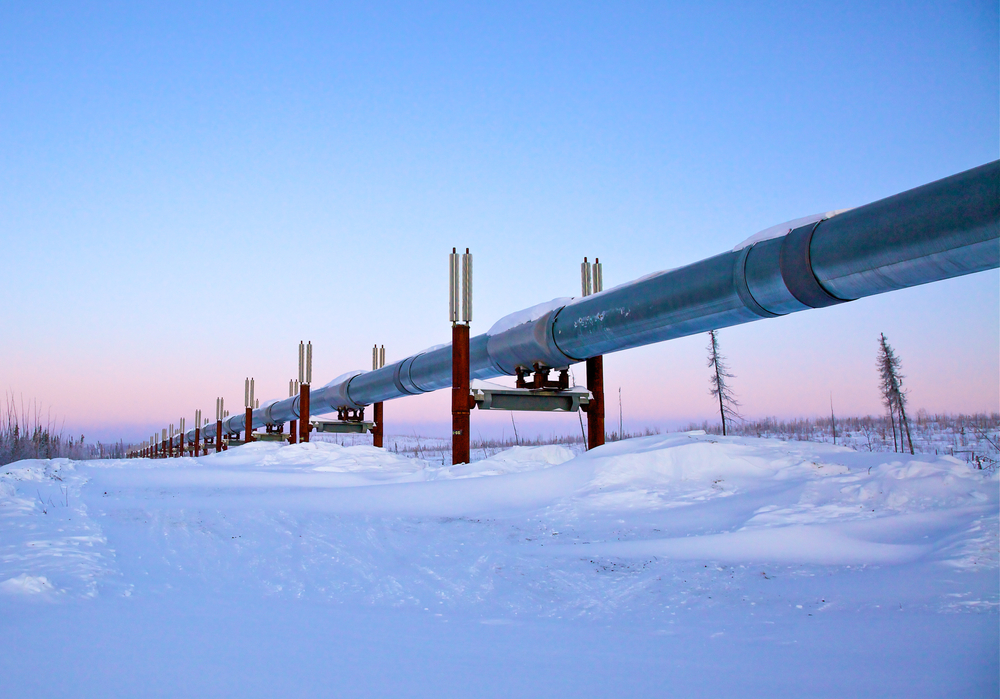 The northern section of Alaska contains an enormous oil field that could play a pivotal role in boosting the state's energy production sector.
Caelus Energy said on Tuesday that it made this discovery in the waters of Smith Bay, which is about 300 miles north of the Arctic Circle, reported the Wall Street Journal. The company estimates it could extract between 6 to 10 billion barrels of light oil from this field.
"This discovery could be really exciting for the State of Alaska. It has the size and scale to play a meaningful role in sustaining the Alaskan oil business over the next three or four decades. Fiscal stability going forward is critical for a project of this magnitude," said Caelus CEO Jim Musselman in a statement.
Light oil—the substance found in this reservoir—is different from crude oil because it's easier to extract from the ground. The company predicts it should be able to recover 30 to 40 percent of this light oil.
Part of the plan will hinge upon building a 125-mile pipeline that could cost $800 million in order to connect with existing pipelines in other parts of the state, wrote WSJ.
Environmental activists could complicate this construction project, but Alaska could face a near-total collapse of its oil industry and economy if the state doesn't find a way to prevent a continuing decline in its production efforts.
Caelus's attempts at building a new pipeline to extract new barrels could help stall this drop in revenue.
However, the firm is still waiting on government approvals that will help it drill an extra well while also studying areas where facilities can be built to process and transport this oil to the state's primary pipeline, known as the Trans Alaska Pipeline.