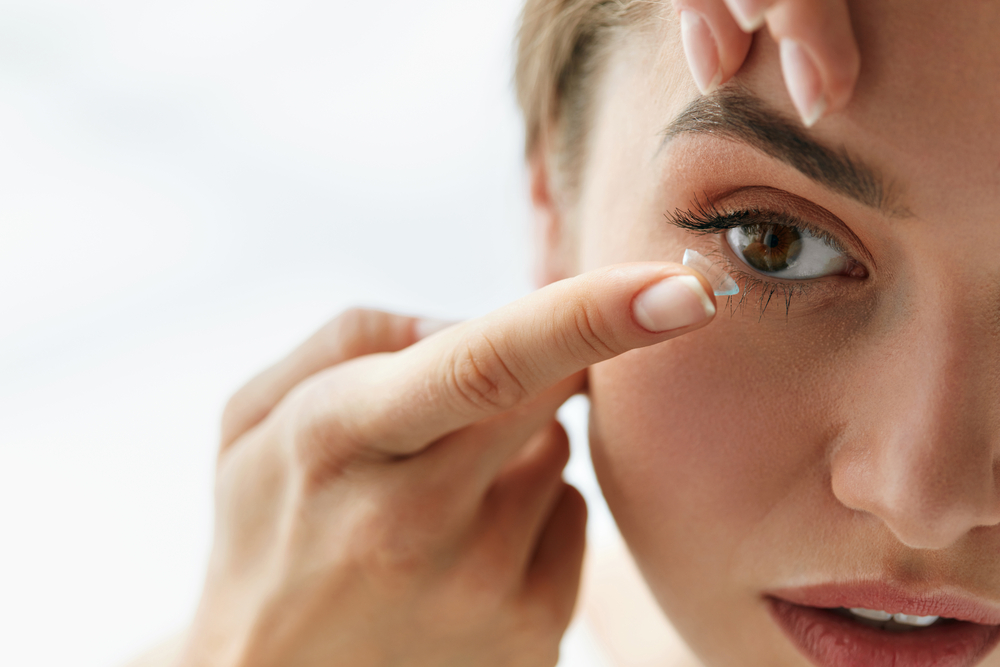 The struggle of balancing contact lenses with antihistamine eye drops is evident for anyone who suffers from both poor vision and allergies.
To solve this problem, researchers from Johnson & Johnson Vision Care have created new antihistamine-releasing contact lenses that release medication and reduce the occurrence of eye itch from allergies.
A pair of Phase III clinical studies showed that patients wearing the new contact lenses had much lower mean itching scores after their eyes were exposed to allergens than a group who wore non-medicated control lenses.
"We are excited and pretty optimistic with these results showing that the contact lens-based technology is able to reduce allergy induced eye itch, while at the same time providing vision correction," Brian Pall, the director of Clinical Science at Johnson & Johnson Vision Care, said in an exclusive interview R&D Magazine. "That is a novel technology. We are committed to the ongoing research of this technology and we are excited about the potential for future regulatory submissions."
Pall said one of the reasons for the technology is that there is an unmet need to treat people with high allergies, particularly ocular itch, which is commonly associated with wearing contact lenses.
The new lenses contain a drug that inhibits certain substances in the body known to cause allergic reactions and inflammation called ketotifen. The researchers tested their technology in two multicenter, double-masked, randomized, placebo-controlled trials with 244 patients. They used the conjunctival allergen challenge model–Ora-CAC—to measure efficacy.
Following an initial screening, participants were randomized to receive either the medication-releasing lenses or a placebo control lens. The lenses were worn for either 15 minutes or 12 hours, depending on the study visit and each participant was asked to report the severity that their eyes itched on a scale of zero to four. Both studies found that the volunteers who wore the antihistamine releasing lenses reported significantly less itching symptoms.
The researchers also evaluated eye redness—ciliary, conjunctival and episcleral vessel beds. This time, the researchers did not find that the new technology reduced eye redness in a clinically meaningful manner.
More than 20 percent of the population in the U.S. experiences ocular allergies when exposed to allergens like tree or grass pollen, pet dander or dust. The number one symptom associated with this allergy is itchy eyes.
"If a patient has ocular itching then they start to rub their eyes and that eye rubbing really disrupts the ocular surface and the tear films," Pall said. "It can dislodge or maybe even damage contact lenses. Then the other thing that happens, when patients rub their eyes they can exacerbate the symptoms."
One of the issues for contact wearers is that they are not able to administer antihistamine eye drops while wearing their lenses, so they must take out their lenses in order to put in the drops. Then there is a waiting period before they are able to put back in their contacts, ultimately decreasing their quality of life.
"Now what we are able to show is combining the vision correction of the contact lenses with the antihistamine delivery within the contact lens and showing that we were able to get a reduction in this allergy induced eye itch," Pall said. "If you are able to block the histamine receptors and stabilize the mass cells that is what helps to alleviate the symptoms of ocular allergies."
According to Pall, the youngest participant in the study was 12 years old and that the lenses could be prescribed to minors, as well as adults. He also said that there were no reports of anything going wrong with the fit of the lenses or the lenses being dislodged during the study.
Pall explained that the studies showed that contact lens wearers, who historically suffer from itchy eyes, had a clinically and statistically meaningful reduction in ocular itching that occurred 15 minutes after lens insertion, lasting for the entirety of the 12-hour study period. The study represents the first time contact lens technology has shown the potential to address itch stemming from ocular allergies in a large-scale study.
One of the byproducts of the new technology is that it could entice more people to take proper care of their vision problems and get contact lenses.
"Certainly in the contact lens space, people that are current sufferers of ocular allergies and wear contact lenses this is a technology that is very logical," Pall said. "What we do know is that there is potentially eye doctors that don't recommend contact lenses in patients that have ocular surface disease like allergies."
Pall said the encouraging study has the researchers ready to move forward.
"This data allows us to be very optimistic about moving forward to the next step and we are in the process of putting together all the right pieces in order to support future regulatory submissions," he said.