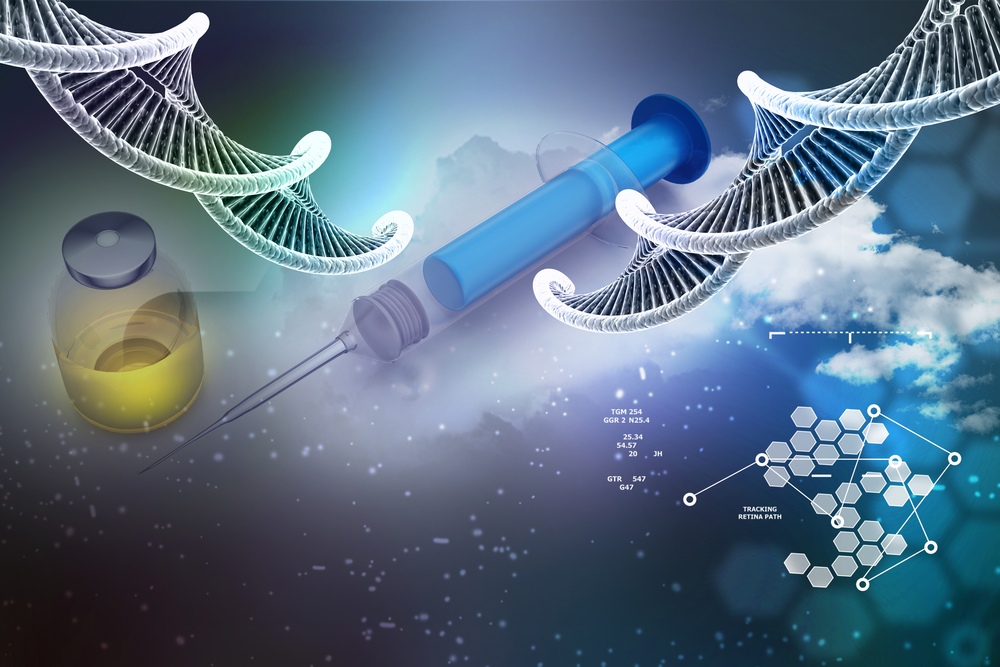 A new form of treatment for different types of cancer are showing signs of promise.
Two companies reported that their personalized cancer vaccinations, designed to target specific cancer mutations, could serve as viable add-ons to current immuno-oncology drugs in order to deliver a potent combination treatment to tumors.
The first therapy, developed by Neon Therapeutics, is a peptide-based vaccination comprised of 20 antigens cultivated from patients own tumor cells.
A research team led by Catherine Wu, MD, Associate Professor at the Dana-Farber Cancer Institute and Neon Therapeutics founder tested the initial feasibility, safety, immunogenicity, and clinical outcomes on six patients with adjuvant melanoma.
"In this study, over 70% of all peptides successfully generated measurable CD4 and/or CD8 T cell responses. In addition, while patient numbers are limited, the initial clinical data is intriguing and worthy of exploration beyond the adjuvant setting into patients with active disease with immuno-oncology combinations," said Dr. Wu in a statement.
Furthermore, a two year follow-up had shown four out of the six patients had no recurrence while the remainder with recurrent disease subsequently received anti-PD-1 therapies, which triggered complete tumor regression.
The second candidate, an individualized RNA vaccine targeting patient-specific mutations, was tested on 13 patients with late-stage melanoma.
Overall, the injection was able to boost immunity against all multiple tumor antigens in all patients with the infiltration of vaccine-induced T-cells into tumors of two patients.
Eight patients remained tumor-free at about two years whereas five experienced tumor relapses before starting neo-epitope vaccination.
"Each patient developed immune responses against multiple vaccine targets. This suggests that in principle, it may be possible to train a patient's immune system to help fight their cancer across a wide array of tumor types," said Founder and CEO of BioNTech Ugur Sahin, in a statement regarding these results.
Both firms feel these results warrant further clinical examination, but these early signs of progress could overcome an obstacle associated with immuno-oncology drugs since these treatments tend to work for a limited number of patients, reported Reuters. Adding these vaccines into standard treatment regimens could enhance their effectiveness.
Both of these investigations were published in the journal Nature.