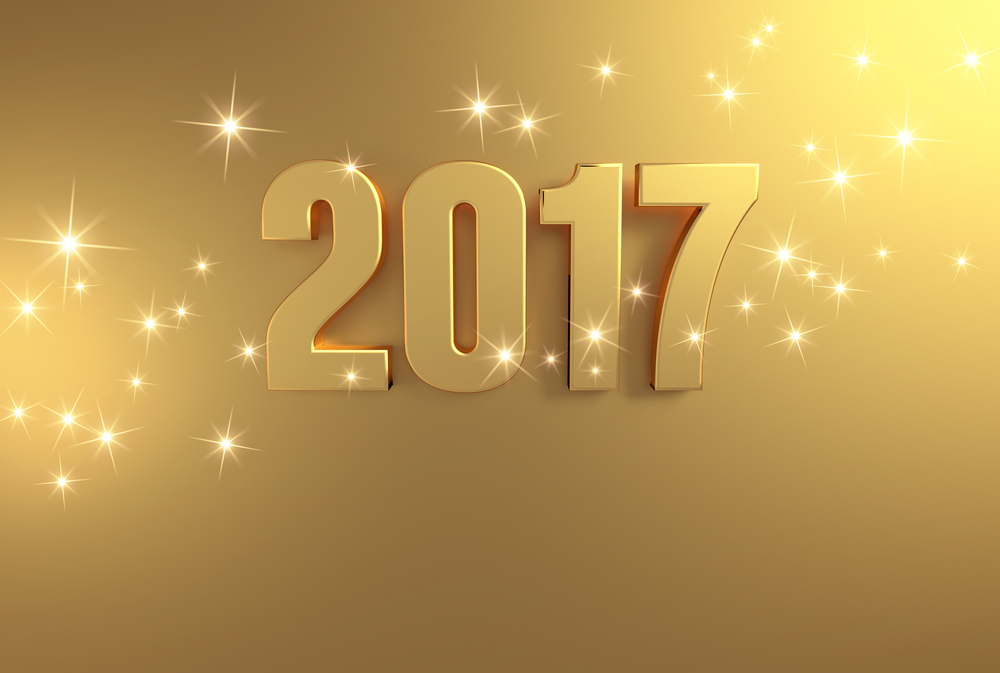 2017 was a year of triumphs and challenges across science and technology research. With new leadership in the White House, policy changes and budget cuts impacted many in R&D and controversial decisions from the Trump administration sparked debate and discussion on rdmag.com.
At the same time we also saw many exciting breakthroughs across numerous industries, with our readers showing a particular interest in the up-and-coming fields of nanotechnology, robotics and artificial intelligence. Alzheimer's disease and diabetes—two research areas that impact many people personally—were also popular amongst R&D Magazine's readers, as well as breakthroughs related to opioid addiction, a growing problem in the United States.
Environmental-related topics, including research regarding climate change and environmental contaminants, were also well received by our readers this past year.
Space, energy, material science, biology and life science topics—mainstays of R&D Magazine—continued to be popular in 2017 as well.
We will continue to report on these, as well as other emerging topics in R&D, as we forge ahead into 2018.
Here are the 25 best performing stories—written by both R&D Magazine staff as well as expert guest contributors—on rdmag.com this past year.
1) Giant Hole in Antarctica Remains Unexplained
https://www.rdmag.com/article/2017/10/giant-hole-antarctica-remains-unexplained
2) Study Finds "Night Owl" Gene Variant
https://www.rdmag.com/article/2017/04/study-finds-night-owl-gene-variant
3) Trump Bans EPA, USDA from Sharing Information with Press, Public
https://www.rdmag.com/article/2017/01/trump-bans-epa-usda-sharing-information-press-public
4) Oldest Human Cranium Ever Found in Portugal​
https://www.rdmag.com/article/2017/03/oldest-human-cranium-ever-found-portugal
5) Nuclear Reactors to Power Space Exploration
https://www.rdmag.com/article/2017/02/nuclear-reactors-power-space-exploration
6) Partnerships Pave the Road to Effective Alzheimer's Drug Treatment
https://www.rdmag.com/article/2017/09/partnerships-pave-road-effective-alzheimers-drug-treatment
7) The Future Role of A.I. in the Military
https://www.rdmag.com/article/2017/08/future-role-ai-military
8) Conch Shells Inspire New Helmets, Body Armor
https://www.rdmag.com/article/2017/05/conch-shells-inspire-new-helmets-body-armor
9) Why Canada is Becoming a Hub for A.I. Research
https://www.rdmag.com/article/2017/07/why-canada-becoming-hub-ai-research
10) Researchers Discover New Key to Hair Growth
https://www.rdmag.com/article/2017/08/researchers-discover-new-key-hair-growth
11) Device Converts Heat into Electricity
https://www.rdmag.com/article/2017/01/device-converts-heat-electricity
12) Electromagnetic Patch Alternative to Opioids for Chronic Pain
https://www.rdmag.com/article/2017/06/electromagnetic-patch-alternative-opioids-chronic-pain
13) Neuroscientist Cori Bargmann Named 2017 Scientist of the Year
https://www.rdmag.com/article/2017/10/neuroscientist-cori-bargmann-named-2017-scientist-year
14) Cause of Vision Deterioration in Space Determined
https://www.rdmag.com/article/2017/01/cause-vision-deterioration-space-determined
15) Scientists Discover How to Control Electrons in Graphene
https://www.rdmag.com/article/2017/10/scientists-discover-how-control-electrons-graphene
16) Time Crystals: Non-Equilibrium Matter Discovered
https://www.rdmag.com/article/2017/01/time-crystals-non-equilibrium-matter-discovered
17) Trigger in Type 1 Diabetes Found
https://www.rdmag.com/article/2017/01/trigger-type-1-diabetes-found
18) Ground Penetrating Radar to Detect Unmarked Graves in Historic Cemeteries
https://www.rdmag.com/article/2017/08/ground-penetrating-radar-detect-unmarked-graves-historic-cemeteries
19) Next Wave of Solar Cells Are Transparent
https://www.rdmag.com/article/2017/10/next-wave-solar-cells-are-transparent
20) Trump's First Budget Proposes Big Changes for Science Research
https://www.rdmag.com/article/2017/03/trumps-first-budget-proposes-big-changes-science-research
21) Building The Next Generation of Nuclear Reactors
https://www.rdmag.com/article/2017/08/building-next-generation-nuclear-reactors
22) Researchers Discover Possible Key to Rejuvenating Aging Cells
https://www.rdmag.com/article/2017/11/researchers-discover-possible-key-rejuvenating-aging-cells
23) Study Finds Women Have More Active Brains Than Men
https://www.rdmag.com/article/2017/08/study-finds-women-have-more-active-brains-men
24) Eye Scan Could Detect Alzheimer's Before Symptoms Occur
https://www.rdmag.com/article/2017/08/eye-scan-could-detect-alzheimers-symptoms-occur
25) Triclosan Researcher Explains Banned Antibacterial Agent's Environmental Impact
https://www.rdmag.com/article/2017/02/triclosan-researcher-explains-banned-antibacterial-agents-environmental-impact