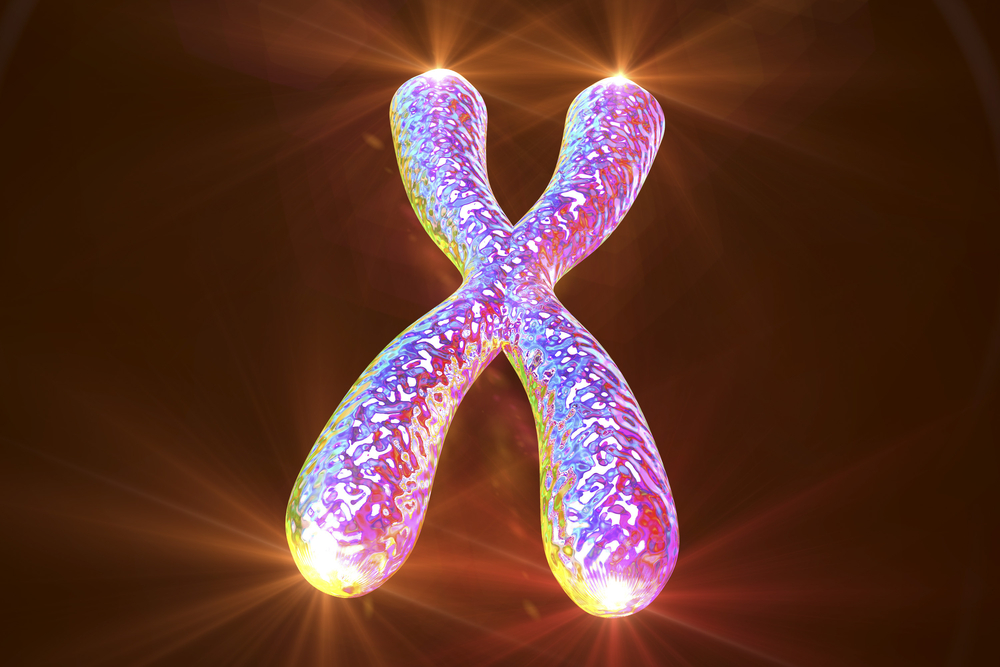 Researchers have made an advancement in rejuvenating human cells. It's no fountain of youth (yet) but for the young sufferers of progeria, it may change the quality—and the length—of their lives.
Progeria is an extremely rare, progressive genetic disorder that causes children to age rapidly. The symptoms of the disease usually begin to appear in the first two years of life. There is no cure and children usually succumb to the disease in their early teens.
The disease is caused by a mutation on the LMNA gene and most research on finding a cure is centered on the genetic mutation.
However, researchers at Houston Methodist are looking elsewhere—at telomeres, the caps at the end of chromosomes, which naturally get shorter as we age. The process just happens faster in kids with progeria.
"These kids are dying of heart attack and stroke at 13, 14, 15 years old," said John P. Cooke, M.D., Ph.D., department chair of cardiovascular sciences at Houston Methodist Research Institute in a statement. "Although current therapies are useful, they only add a year or two, on average, to the child's life. We wanted to do something that would improve the children's quality of life and potentially allow them to live longer, so we set about studying their cells and seeing if we could improve the cell function."
To conduct the study, Cooke and his colleagues, studied cells from children with progeria. The research team employed RNA therapeutics to get the cells to produce the protein, telomerase, which can extend and lengthen the telomere. "What we've shown is that when we reverse the process of the telomere shortening in the cells from these children and lengthen them, it can reverse a lot of the problems associated with aging."
Cooke said he was surprised that the effects were noted after just one exposure to the RNA telomerase, and that protein expressed in a cell for just a few days was enough to have a substantial physiologically relevant and meaningful effect on the lifespan and function of the cells.
"What was most unexpected about our work was the dramatic effect the telomere-extending technology had on the cells," Cooke said. "We were not expecting to see such a dramatic effect on the ability of the cells to proliferate. They could function and divide more normally, and we gave them extra lifespan, as well as better function."
The study was published online July 31 and in print Aug. 8 in the Journal of the American College of Cardiology.