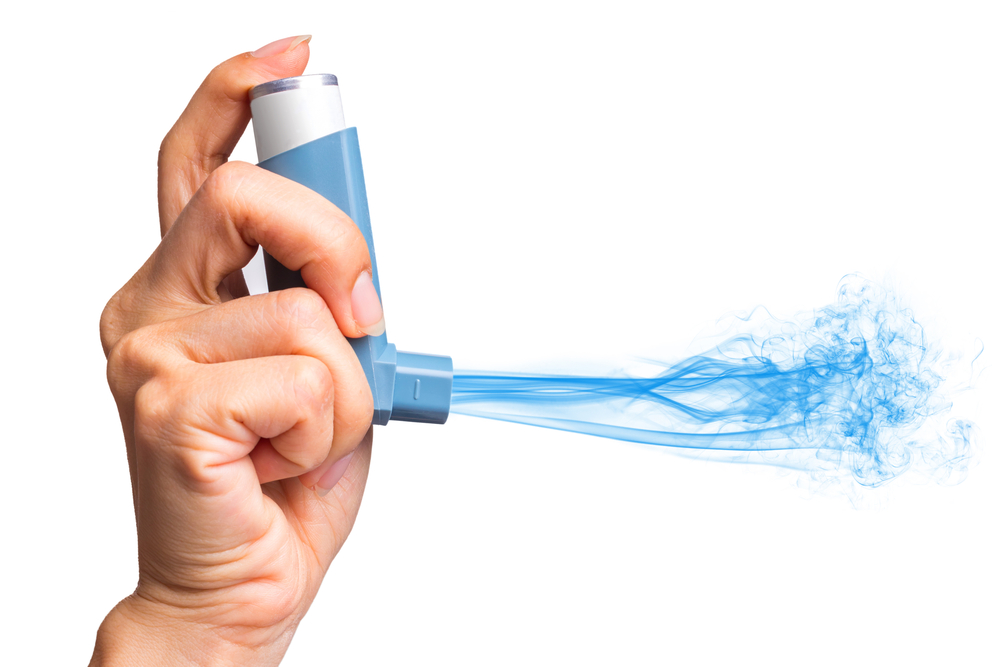 Soon, asthma and COPD sufferers will have access to a sophisticated system to help manage their condition.
The Food and Drug Administration approved a "smart inhaler" on Monday that fuses Propeller Health's respiratory disease management technology and pharmaceutical giant GlaxoSmithKline's dry powder inhaler Ellipta.
Here's how the product works, according to FierceBiotech.
A sensor made by Propeller Health is the crux of this system. It can attach itself to various inhalers to transmit usage information through Bluetooth to a smartphone app. Machine learning helps synthesize this data to help patients and physicians understand where, when, and why patients use their inhalers.
"The approval of the Propeller platform for use with the Ellipta inhaler will help us understand how patients interact with the Ellipta inhaler accurately and in real-time. By exploring the benefits of sensor technology in this way, we hope to gain valuable insights into usage patterns with the ultimate goal of driving improvements in patient care while reducing the complexity and cost of clinical trials," said Dave Allen, head of GSK's respiratory R&D department, in a statement.
Drug makers are working with companies like Propeller Health on these devices because they could provide improved adherence and better health outcomes, wrote Reuters. Plus, there are about 500 million people worldwide affected by asthma and COPD so a new solution for reducing serious attacks could save the U.S. healthcare system $19 billion a year.
The pharmaceutical industry is pursuing other digital health opportunities as well. GSK is working on a bioelectronics venture with Google's life science spinoff Verily to test sensor-based treatments for chronic conditions like asthma or diabetes. French drug giant Sanofi also partnered with Verily on a startup working on a comprehensive system to help patients manage their diabetes.
Propeller didn't specify a specific launch date for the inhaler in its announcement.