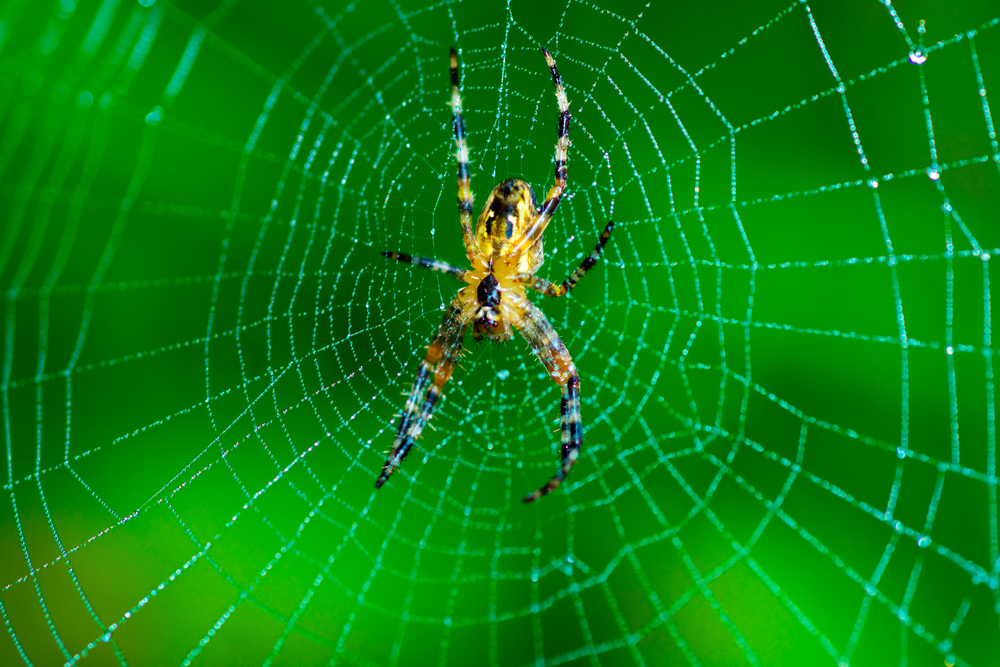 Kevlar, the durable plastic component found in bulletproof vests, could soon get an upgrade from an unlikely source.
The U.S. Army granted a contract worth an estimated $1 million to Kraig Biocraft Laboratories, a bioengineering firm located in Ann Arbor, Mich., developing synthetic spider silk labeled as "Dragon Silk."
This material is derived from genetically altered silkworms because these insects are more docile than their arachnid counterparts. Results of this engineering yielded a form of spider silk that was as tough as the material produced by spiders, but provided an easier manufacturing process.
Please follow R&D Magazine on LinkedIn
Kraig Biocraft will create a series of ballistic "shoot-packs" as part of a test for verifying the silk's potential as a new ingredient for the next generation of body armor, according to Popular Mechanics.
Each pack will have different consistencies, thread counts, and be built with various construction techniques to gage how they could withstand ballistic impact and other factors found on the battlefield.
"Dragon Silk scores very highly in tensile strength and elasticity, which makes it one of the toughest fibers known to man and the ideal material for many applications," said Biocraft Chief Operating Officer Jon Rice, in a statement.
Dragon silk has an elasticity of 30 to 40 percent, whereas Kevlar's ranking falls at 3 percent. However, Dragon silk's high flexibility level means Kevlar is slightly more durable when it comes to withstanding damage, reported Popular Mechanics.
The contract is scheduled to last 10 months. The Army will initially dole out $100,000 for the first round of testing, but will raise the financial contribution to about $1 million if results of this experiment prove promising.