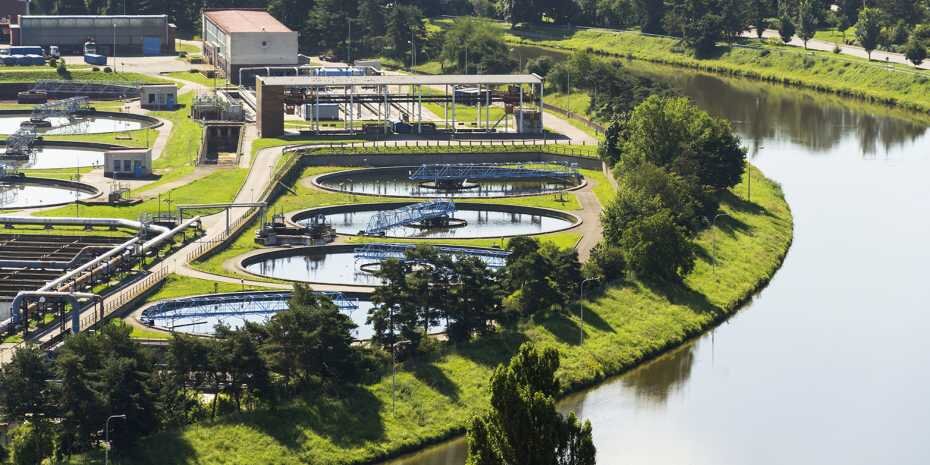 There may be a new way to efficiently remove micro-contaminants from water. Researchers from ETH Zurich have created a new approach to removing chemical substances from water using multiferroic nanoparticles that induce the decomposition of chemical residues in contaminated water. A variety of chemical substances including cosmetics, medications, contraceptive pills, plant fertilizers and detergents are used daily throughout the world. These everyday items are often difficult to fully remove from wastewater at water treatment plants and ultimately ending up in the environment.
It currently requires an extremely complex process based on ozone, activated carbon or light to remove these critical substances in wastewater treatment plants.
In the new approach, the nanoparticles are not directly involved in the chemical reaction, but rather act as a catalyst to accelerate the conversion of the substances into harmless compounds.
"Nanoparticles such as these are already used as a catalyst in chemical reactions in numerous areas of industry," Salvador Pané, who has played a key role in advancing this research in his capacity as Senior Scientist, said in a statement. "Now, we've managed to show that they can also be useful for wastewater purification."
The nanoparticles are comprised of a cobalt ferrite core that is surrounded by a bismuth ferrite shell. When an external alternating magnetic field is applied, some of the regions of the particle surface will adopt positive electric charges, while others become negatively charged, resulting in a reactive oxygen species forming in water that breaks down the organic pollutants into harmless compounds.
The nanoparticles can then be easily removed from the water with a magnetic field.
In the study, the researchers used aqueous solutions that contain trace quantities of five common medications, including two compounds that cannot be removed using conventional methods, to test their new technique. They found that the nanoparticles reduced the concentration of the substances in water by at least 80 percent.
"Remarkably, we're able to precisely tune the catalytic output of the nanoparticles using magnetic fields," Xiangzhong Chen, a postdoc who also participated in the project, said in a statement.
While their new technique has shown promise in replacing ozone-based wastewater treatment processes, thus far it has only been investigated in the lab and not applied in real-world scenarios.
The researchers have received approval for a BRIDGE project, a research program that is jointly funded by the Swiss National Science Foundation and Innosuisse.
The researchers also have plans to create a spin-off company to develop the technology further.
The study was published in Advanced Materials.