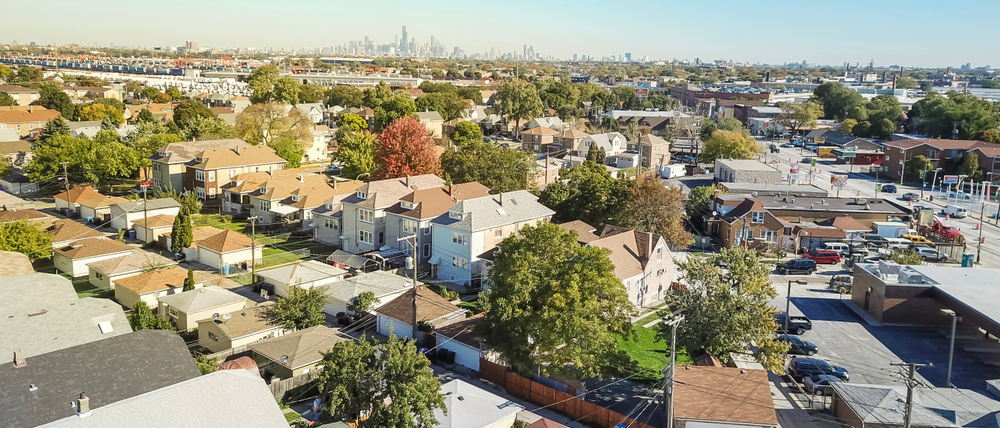 Could where a person lives be an overlooked factor into their overall health?
Robert Winn, MD, the associate vice chancellor for Community Based Practice and a director at the University of Illinois Cancer Center (UICC), said that a person's zip code or 'ZNA' is a significant factor in the healthcare they receive and how they are treated for diseases like cancer.
"One of my missions is to integrate the ZNA into the DNA approaches," Winn said during the American Association for the Advancement of Science (AAAS) Annual Meeting on Feb. 16 in Washington D.C. "We are looking really at the zip codes. We understand that people respond different to different drugs."
UICC is the only public university-based cancer center dedicated to exploring some of the issues that trigger cancer, including race, gender, environment, occupation, economic status, education and geography. The University of Illinois at Chicago received $6.75 million from the National Institutes of Health to establish a specialized Center of Excellence in minority health and health disparities research called the Center for Health Equity Research, which Winn is one of the leaders of.
A growing body of scientific evidence strongly suggests that social determinants such as poverty, living in a food desert, lacking safe spaces to play and exercise, discrimination or growing up with neighborhood violence can contribute to the development of preventable diseases and conditions including cancer, cardiovascular disease, diabetes and substance abuse.
Following the data
Winn said life expectancy is a good metric of quality of health between neighborhoods, which can widely vary even from block to block within a city.
According to Winn, an example of the life expectancy discrepancy is in Chicago where the West Garfield Park neighborhood has a life expectancy of 68, while the nearby Loop neighborhood has a life expectancy of 85.
"In my community, just to talk about the disparities, within a five mile radius there is a discrepancy of 16 years of life expectancy," he said. "Think about that, within a five mile radius with the promises we are telling our public about big data, big science, that we are actually OK with this. This is not new, we're really not thinking about the discrepancy that we have which is the incredible disconnect between the science of discovery and the science of implementation."
Treatment advancements that have occurred in diseases like cancer have the potential to improve life expectancies. However, Winn said the way things stand now, new treatments—which are often expensive—will disproportionately impact the neighbors where people are already living to age 85,raising their life expectancy to above 90, and not have much of an impact in the lower-income areas that have lower life expectancies.
"The thing that keeps me awake at night is that while some of those communities may thrive, others may still stay where they are right now," Winn said. "So instead of actually improving health, we've widened the gap."
According to Winn, health behaviors represents 30 percent of the social determinants of health, while clinical care represents 20 percent, social and economic factors represent 40 percent and physical environment represent 10 percent.
Data provided by the researchers shows that the cancer incidence rate and mortality rates in Chicago lower income 20th ward neighbors—including Englewood, Greater Grand Crossing and West Englewood neighborhoods—are higher than the national and state average for lung, breast, prostate, colorectal, head and neck and cervical cancers.
The lung cancer incident rate nationally is 65, and it is 71.5 in the state of Illinois. In the Englewood neighborhood, the incidence rate is 108.6, while the rate is 87 in the Greater Grand Crossing neighborhood and 91.9 in the West Englewood neighborhood.
One of the ways low-income neighborhoods are often neglected is that residents there rarely participate in clinical trials.
"Then what you have to say is, 'does what we found in Trial A impact everyone the same way,'" Winn said. "There is clear data that says if you are part of clinical trials, you are getting better care."
Winn explained that one of goal of his work is to increase the focus on cancer screenings in low-income communities. He is starting by tackling one type of preventable cancer death.
"One of the things we've actually gone after are the low hanging fruits," Winn said. "No one should die from cervical cancer because it is actually fairly preventable these days. However, if you look at Philadelphia, if you look at Chicago, those are actually some of the highest rates of cancer death. We need to have different types of conversations armed with data, not anecdotes."